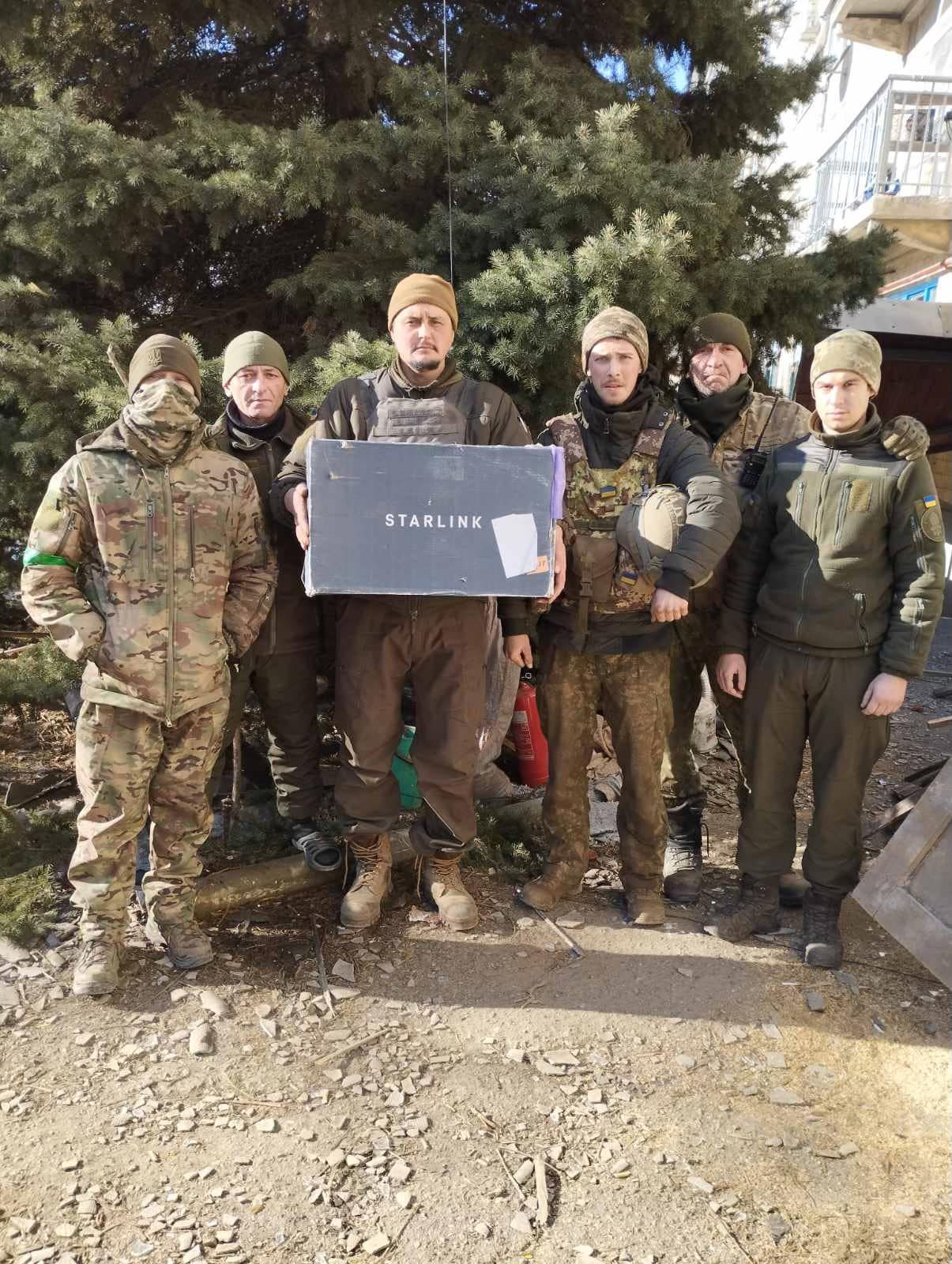 A local nonprofit organization, A Little More Help, raised money to provide a Starlink, which is being used in Bakhmut, Ukraine. "You can look at their faces and imagine the lives they left and the children and families they've been out of communication with," said Cori Bilyayev.
Cori Bilyayev of Gulf Breeze met her husband, Kostya, in 2017 when she was teaching his son's English as a Second Language course at Pensacola State College.
"My husband is Ukrainian but was living in Pensacola, working as a property developer when we met," she said. "His son introduced us because we both play violin."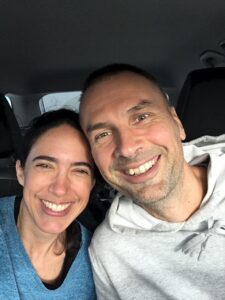 Soon thereafter the couple started playing music together at a local assisted living home and married in 2018. But Kostya had to return to Ukraine after his father suffered a massive heart attack a few months later. Since then he's been living in Ukraine. Cori remains in Gulf Breeze, raising five children.
"When the war started, people were eager to start raising money for humanitarian needs there," she said. Subsequently, she worked with locals Rusty Black, and Akeem Richard, whom she met through volunteer charity work. The trio in early 2022 established A Little More Help, a non-profit organization aimed to provide hyper-local help to those in need.
Some of the major accomplishments of A Little More Help to date have been:
Funded the insulation of a humanitarian aid center and set up community laundry for refugees in Kopychyntsi, a small town in western Ukraine;
Arranging a truck full of humanitarian aid from Italy and later traveling to Italy by van from Ukraine to pick up donated washers and dryers;
Providing a star link terminal, which is now on the front lines in Bakhmut.
"So far we have been able to provide lifesaving assistance such as professional rescues for three elderly residents of Kharkiv, solar power banks for frontline soldiers, boots and helmets for nurses in a frontline field hospital, transportation and temporary shelter costs for refugees, critical medicines and their delivery to cut-off neighborhoods, transportation costs for humanitarian aid shipments, clothing and supplies for an orphan's camp, and much more," she said.
February 24 is the anniversary of the invasion of Ukraine, so the A Little More Help team felt it was important to host an event on that date. Accordingly, they have planned a free concert, featuring a string orchestra with organ, which will take place at 7:30 p.m. at St. Sylvester's Catholic Church, located at 6464 Gulf Breeze Parkway. The concert will feature the music of classical Ukranian composers, including Skoryk, Lysenko, Liatoshinsky and Silvestrov along with standards by Bach, Mozart and others. Donations will be accepted at the event and may also be made online.
"I have also connected with the local Ukrainian community in Pensacola and they have agreed to come and join us to sing two of the songs, Lysenko's Prayer for Ukraine, and the Ukrainian anthem," she said.
In addition to helping those in need in the Ukraine, the nonprofit also helps locals. "As specific needs are brought to our attention, we plan to support individuals in ways appropriate to their personal situations. This might mean providing appropriate work shoes, paying for a haircut, or assisting with hotel accommodations after surgery, for example," she said.
For more information or to donate, visit http://www.alittlemorehelp.org.