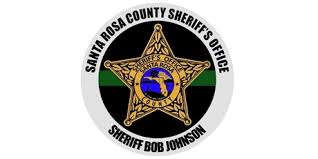 Since October 24, 2017, the Santa Rosa County Sheriff's Office has received 3 separate reports involving suspicious persons approaching juveniles at or near school bus stops. The following summary describes dates and times:
10/26: Salamanca/Mercado St Navarre – 7:00 am-White male (60 yoa) in a white van
11/16: Woodlawn Bch Rd/ Barbarosa Rd. Midway-1:45 pm Older white male, Black vehicle
12/07 : Parker Lk Circle Navarre 2:15 pm White Male 5'5- 5'10 –on foot, no vehicle.
Follow up investigations have been done along with added Law Enforcement presence during peak times at school bus stops. These cases also remain active. There have been some leads developed but information seems to be inconsistent.
We are asking parents, guardians and friends to please be alert to these incidents. Take extra precaution to speak to your children about these types of incidents. One common denominator for our investigations has been the difficulty in obtaining details from witnesses. This is partly due to the timeliness of the incidents being reported to law enforcement. We want to hear about these incidents and need to stay proactive. The Santa Rosa County Sheriffs' Office has also partnered with the Santa Rosa County School Board in this matter.
For information related to conversations with your kids, we've created a page on our website to help. Please visit the following link:
http://santarosasheriff.org/stranger-danger