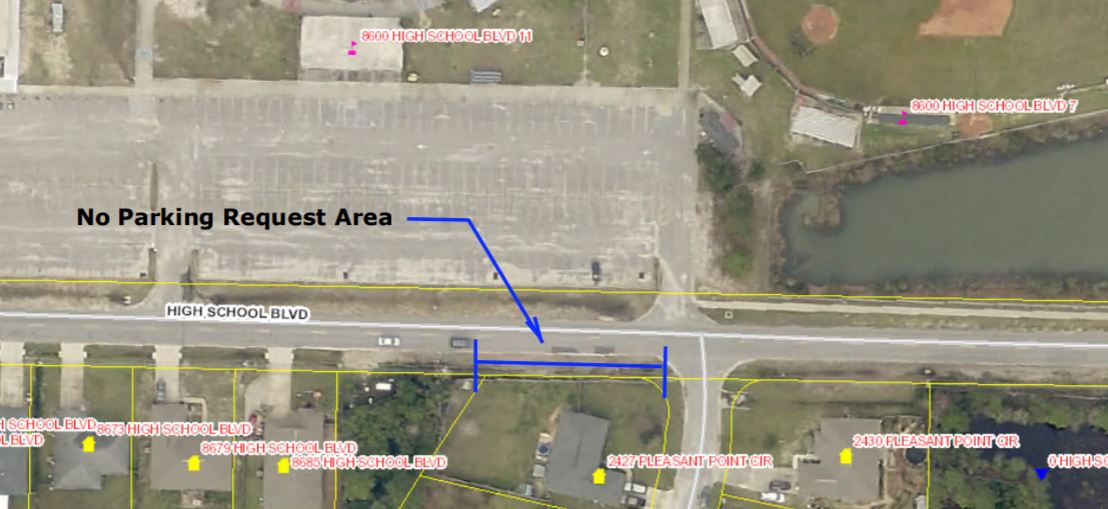 This county graphic depicts one of two "no parking" areas commissioners approved today near Navarre High School. This area is located across from the football field, and a second area, depicted below, is in Diane's Landing subdivision, which requested a no parking during school events designation.
It won't be long before Navarre High School students and others will no longer be able to park in certain nearby right-of-ways. Santa Rosa County Commissioners today approved several "no parking zones," and police will begin enforcement soon.
The move came following complaints from residents along High School Road and Diane's Landing subdivision. One homeowner told the county a fence had been damaged by students parking in the right of way by his home.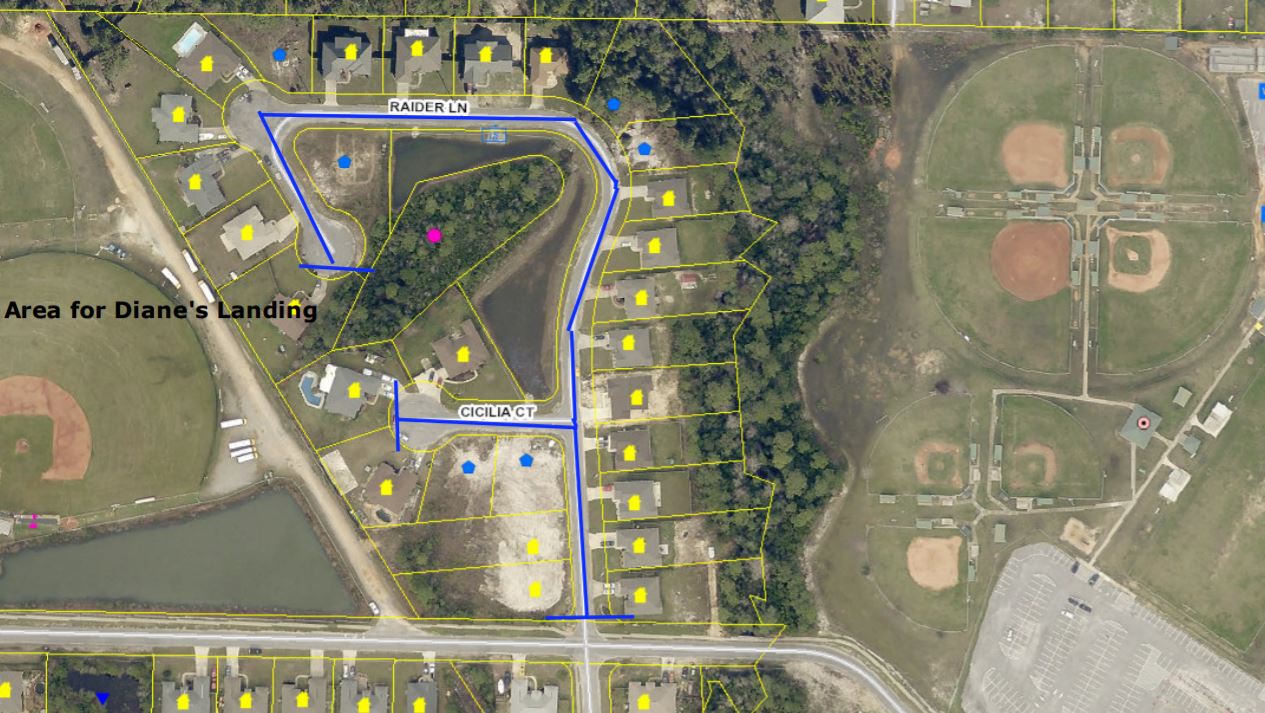 The next step toward curbing the parking issues will be installation of no parking signs for the locations.
"Once the signs are in place, we will begin the enforcement process. Our school resource officer is working with school administration in developing a parking plan for the future," said Santa Rosa County Sheriff's Office Spokesman Sgt. Rich Aloy.
According to Aloy, the growing student population has created parking issues.
"This issue has been occurring over time. The overflow is creating a driving hazard when students park on the county right-of-way among other places not specifically designated for parking. We've received several complaints about parking issues and our goal is to keep everyone safe and provide smooth traffic flow," Aloy said.
Citations and towing will be two options law enforcement can utilize to stop parking in designated no parking areas.
"Everything is discretionary, depending on the circumstances, but it will be enforced, including for sporting events," Aloy said.
Santa Rosa County officials have not yet responded to an inquiry regarding when the signs will be posted. We will update this story as soon as that information is available.