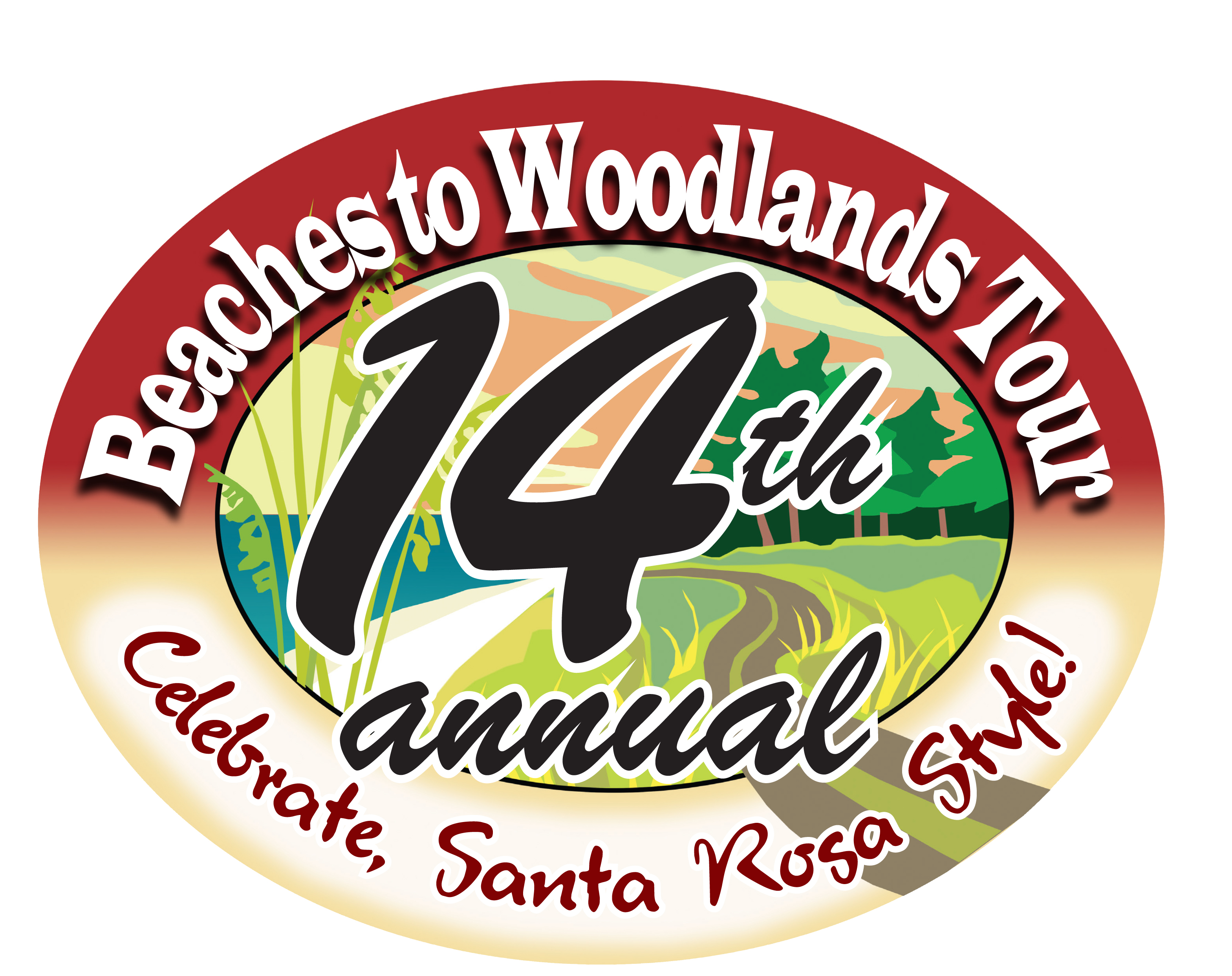 Each fall the Santa Rosa County Beaches to Woodlands Tour celebrates the county's rich heritage, local arts and culture, and nature-based venues. And the Tour kickoffs with some fun-filled venues featuring corn mazes.
Opening this weekend are:
Holland Farms Pumpkin Patch & Maze
Sept. 23-Nov. 4
2055 Homer Holland Rd., Milton, FL | Open Monday-Sunday 9 a.m. – 6 p.m.
HollandFarmsOnline.com
Enjoy a Farm hayride that will take you around the farm and to the pumpkin patch to pick a pumpkin of your choice. Also available are many activities including corn box, horse and regular swings, spider web, pirate ship, zip lines, petal tractors on race track, hill slides, knocker balls, rat racers, sand box and an eight acre corn maze with kiddie maze. Every visitor receives a free cup of our famous home grown boiled peanuts. Sit back and relax on our farm market porch, see you at the farm! Follow us on Facebook by searching Holland Farms or Instagram by searching Hollandfarmsonline.
Sonshine Family Farms Corn Mazes and Mini Golf
Sept. 23 – Nov. 5
6270 Oglesby Road Milton, FL | Saturdays 9 a.m. – 9 p.m. and Sundays 9 a.m. – 6 p.m. (group discounts available)
SonshineFamilyFarms.com
We have two mazes in one with games to play inside the mazes. Playground area with swings, slides, kiddie train ride, zip line, horse and pony rides, tether ball courts, 9 hole mini golf course, corn toss boards, picnic tables under shade trees and a concession stand with refreshments and food. Our hayrides take you for a ride around the farm and the pond. The fish pond will be open for fishing. Grab your pole and come make some memories with your family. (Catfish and Bream). See website for details. Oct. 28 will be our "Monster Maze" from 8pm until midnight. There will be a live band, bonfire (weather permitting), costume contest, candy and "Monsters" in the maze.
Opening Sept 30 is:
Sweet Season Farms Corn Maze and Fall Fun Festival
Sept. 30 – Nov. 5
2260 Horn Rd., Milton, FL | Sat. – 9 a.m. to 5 p.m. and Sun. 11 a.m. to 5 p.m. | Fridays 6 to 10 p.m. in October
www.sweetseasonfarms.com
The event gives families the opportunity to enjoy a day on a working Santa Rosa County farm. Visitors can spend time navigating their way through an eight-acre corn maze, playing on 20 types of fun farm-themed equipment including a playground, hayrides, cow train rides, farm animals, corn popper jumping pillow and more. The farm is available for group bookings, field trips and other special events. The "whole cob" admission includes unlimited access to all attractions: corn maze, children's playground, farm games, picnic area and hay bale maze and is $10.50 ($5 fee for pony rides, pumpkins priced per size.) Flashlight maze (Friday nights) is $10.50.
For a full schedule of venues on the Tour visit www.beachestowoodlands.com.