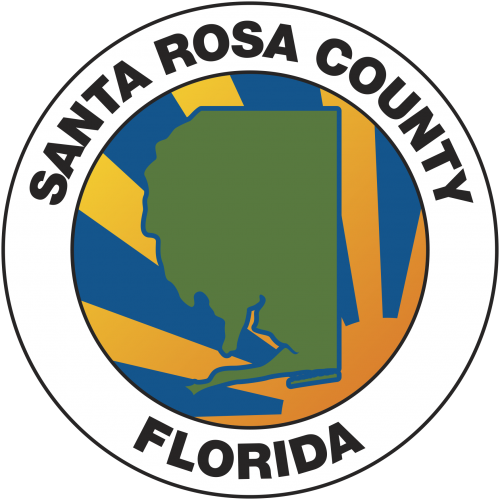 The Santa Rosa County Tourist Development Office has been dealing with problems stemming from performance issues with a landscaping contractor and damage to sprinkler heads by vehicles. Now a new vendor could be hired to help improve related services.
Santa Rosa County Tourist Development Director Julie Morgan told county commissioners on Monday that her office has faced "ongoing issues" with the level of service being provided by current landscaping contractor Gulf Coast Environmental Contractors.
The problems are so severe that county staff recommends the current contractor, who submitted the lowest bid for the October 2018-September 2019 period, be eliminated from consideration for the next contract period, starting October 1, due to past performance.
"The issues have not been corrected despite numerous requests from TDO staff and this is having a negative impact aesthetically on the areas being serviced," stated Morgan in a memo.
Although GCEC submitted the lowest bid at $72,000, considering the discussion, commissioners could on Thursday approve the next lowest bidder, Prestige Landscapes, LLC, which submitted a $130,056 bid.
Santa Rosa County District 1 Commissioner Sam Parker thanked Morgan for having a "higher threshold of expectation." He also stated he would like for the county to explore bringing the services in house.
"You get what you pay for in some instances," said District 4 Commissioner Rob Williamson, who owns a landscaping company and advised fellow commissioners that it would take roughly one year for someone to earn the certification required to service landscaping in state medians and right of ways.
The contract calls for the provider to service the following locations; the entrance to Navarre Beach, including median and right of ways on the causeway and landscaped areas of Gulf Boulevard; Navarre Parkway medians from Blue Tip Drive to Ortega Street and the median at the intersection of U.S. 98 and Hwy. 87 S; Gulf Breeze Parkway medians from Avalon Boulevard to Tiger Point Lane and from Bayshore Road to Sanibel Lane).
Commissioners are expected to make a decision about the contract tomorrow.
Another issue plaguing the county's landscaping, specifically in the Navarre area, is the number of sprinkler heads damaged by vehicles on U.S. 98.
"In May I had our irrigation contractor replace 390 spray nozzles and 140 spray heads along the 1.5-mile median in Navarre area," stated Morgan, who stated she didn't think it was a bad idea to explore bringing such services in house to aid with sprinkler repair and tending to plants.
"We have a lot of accidents and people put their cars in medians, and when driving on these they break easily, unfortunately," Morgan said, noting there was also going to be an upcoming expense to replace some dead vegetation.