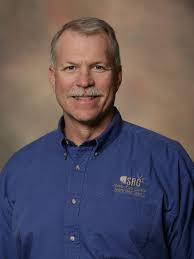 After just one year and 10 months after being named Santa Rosa County Administrator, Tony Gomillion has taken a leave of absence for an undetermined length of time, citing health issues.
"Tony is on medical leave that took effect November 13," Public Information Officer Brandi Whitehurst told South Santa Rosa News on Thursday. "His exact return date has not been determined at this point," she said.
Gomillion is charged with overseeing Santa Rosa County's $146 million operations. His contract is for $135,720 annually, and he also receives a $500 monthly vehicle allowance.
According to Whitehurst, Gomillion is "keeping in contact" about county business with newly hired Assistant County Administrator Dan Schebler, who was hired in March 2017.
Gomillion, who holds a Bachelor of Science degree in business, was appointed by the Santa Rosa County Board of Commissioners January 4, 2016. He started his career with the county in 1986, overseeing landfills and other environmental programs before being promoted to Public Services Director in 2003 — a position he held until his appointment as County Administrator upon the retiring of former County Administrator Hunter Walker.