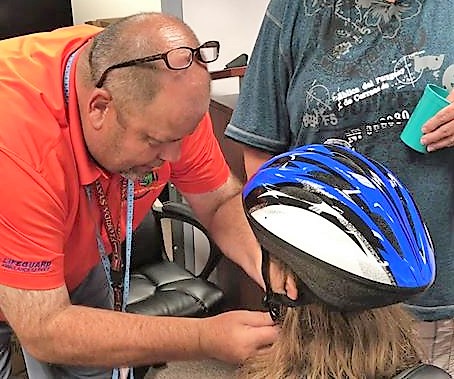 Santa Rosa County Emergency Management will provide free bicycle helmets ahead of the Christmas holiday. But there's a catch – recipients are required to receive a helmet fitting.
The helmet giveaways will take place from 3-6 p.m., Monday, December 17 and Tuesday, December 18 and from 1-4 p.m., Thursday, December 20 at the county's emergency operations center, located at 4499 Pine Forest Road in Milton.
To receive a free helmet, recipients must be present for a fitting. No helmets will be given without the recipient being fitted in person, according to county staff.
SRCEM reports that wearing a bicycle helmet reduces the odds of head injury by 50 percent and head/face/neck injuries by 33 percent.