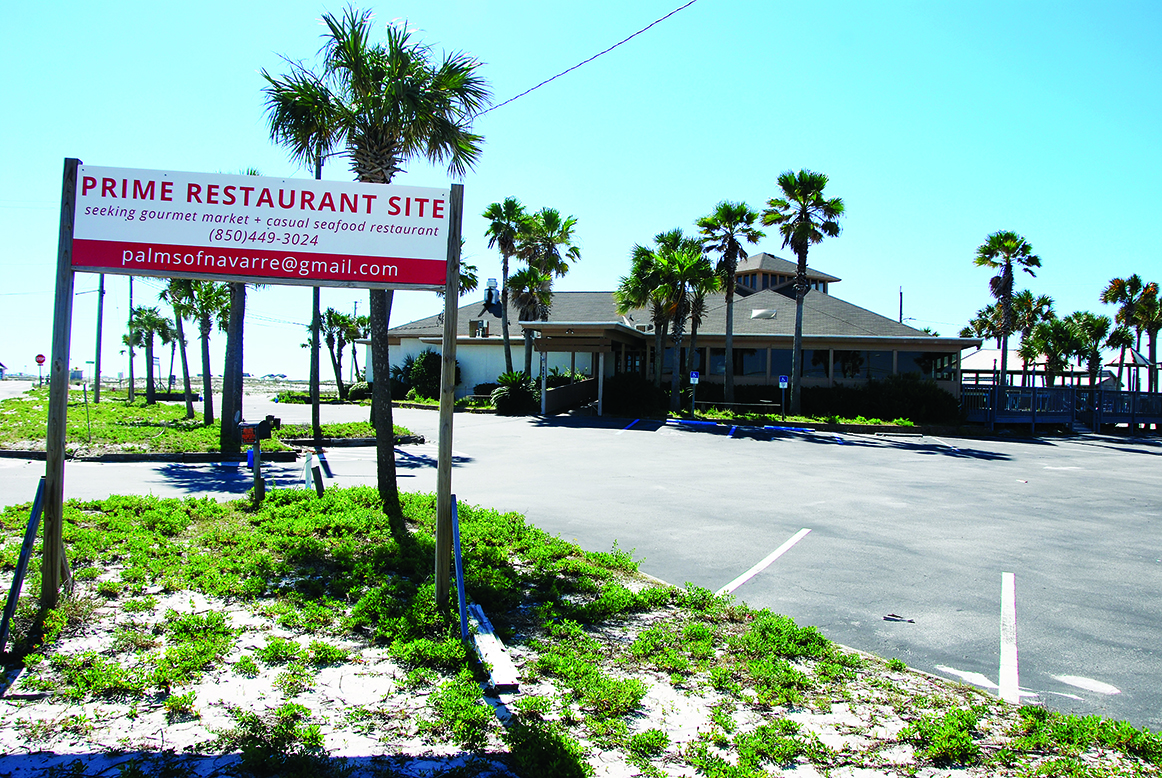 County commissioners are pushing for the reopening of a Navarre Beach restaurant which has been vacant since the end of 2015.
"We spent three-quarters of a million dollars on advertising tourism to bring people to the beach, and it's the first thing you see when you come across the bridge," Commissioner Sam Parker said.
So the board on Thursday voted to formally notify Leaseholder Sylvia Martin that she is in violation of an agreement with the county to operate a restaurant at the site of the former Rocco's Italian Restaurant.
Martin, previously leased the roughly 7,500 square-foot facility to Rocco Ferlinc, who relocated his business to Jacksonville in 2016, citing expensive rent and slow business during the off season.
According to county records, originally Martin and her husband, James, in 1995 took over a 99-year lease from the county. Since then the property has been subleased to a number of different eateries.
Per the lease, the property is required to operate as a restaurant annually on weekends from April 15 until May 15 then daily from May 15 until Labor Day.
According to county staff, the property has not been operated as a restaurant in 2016 and 2017.
County staff were directed to issue Martin, a resident of Pell City, Alabama, a letter notifying her of the violation.
"So if we don't see any activity there in a couple of months may see this again before the board," Commission Chairman Rob Williamson said. "This may be an opportunity for them to re-evaluate the lease structure they have and what they're looking to charge potential clients. We're moving closer to taking (action)."
Other items on this week's county commission agenda included approval of:
A $5,058 agreement with Piney Grove Nursery & Landscaping to remove from Navarre medians around 500 distressed daylillies and install about 2,000 Super Blue Liriopes, which are described by county staff as "more suited" to the harsh conditions of the narrow medians
A letter to Governor Rick Scott seeking "administrative relief" from a rule interpreted by Florida Department of Environmental Protection and Division of State Lands staff to restrict the county's ability to place a restroom on the Navarre Beach Fishing Pier.
Incorporation of a "consent" agenda during regular meetings in which actions moved forward for approval or denial from committee meeting could be approved in
A $60,000 proposal from Pegasus Engineering to provide to implement the grant-funded Settlers Colony Drainage Expansion project.