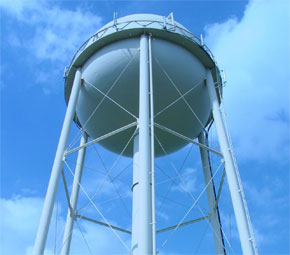 Facing potential lawsuits, Santa Rosa County Commissioners during Tuesday's work session decided to slow down their pursuit of proposed changes to the county's comprehensive plan which would have removed key protections from the East Milton Well Field Protection Area.
The designated Well Field Protection Area is home to a dozen water supply wells which provide potable water for East Milton and all of South Santa Rosa, and citizens had been in an uproar since commissioners on December 10 voted to pursue the changes, which would allow expansion of borrow pits within that area.
Additionally, Northwest Florida Water Management District on January 19 sent a letter stating the county needed to gather more data and provide more analysis before moving forward on the issue.
Three of five commissioners supported the initial proposed changes back on December 10: Commissioners James Calkins, Bob Cole and Sam Parker.
"I've never been too big a boy to admit when I may have made a mistake," District 2 Commissioner Bob Cole said Tuesday, adding, "But on the same token, I'm interested in property rights of people that expected to be able to use their property as they see fit."
Cole pointed out East Milton Businessman David Phillips has been trying for years to expand his existing pit within the protected area.
Philips spoke during Tuesday's work session, stating he employs 100 and dirt from his pit had been used to build an estimated 10,000 homes in the county.
Subsequently, District 3 Commissioner James Calkins presented an alternative "Protect Our Water, Save Our Jobs" plan, which received February 5 support from the Northwest Florida Water Management District Executive Director Brett Cyphers.
Some opponents of the original proposed changes also oppose Calkins' alternative plan.
"I will not compromise on the safety of our citizens concerning our water," said local watchdog Jerry Couey.
The county will continue working on alternatives to address the issue, and commissioners say they will officially vote down the originally proposed changes during a previously announced February 25 hearing which will take place during the board's 6 p.m. rezoning meeting.
Residents can contact the county commissioners' office at 850-983-1877 to provide input on the issue.