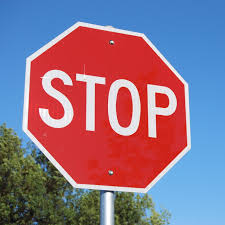 The discussion for requests for multi-way stops on Whispering Pines Boulevard at the intersections with Pouder Lane and Parker Place Drive is on today's Santa Rosa County Commission agenda.
Some citizens had requested the signage as traffic-calming measures.
Carmen Reynolds, who runs the Whispering Pines Concerned Citizens Facebook page, supports adding stop signs. In comments to the county she said they are "desperately needed," pointing out there are no sidewalks. "It is a safety concern with speeders," she said.
However, neighbors participated in a phone poll conducted by the county and opposed the proposed changes by a roughly 68-percent margin.
Out of the 78 residents surveyed, 53 opposed the action.
"It will mess-up traffic more than it already is. It will slow things down," said Misty Melon.
Santa Rosa County Public Works Director Stephen Furman via memo stated that no traffic studies have been conducted for the proposed stop sign locations.
The costs associated with the installation of additional stop signs can be accommodated with the current Road and Bridge Dept. budget, per Furman.
If approved, the Road and Bridge Department will undertake the installation of the signs as directed.
The issue will be discussed during the board's November 12 committee meeting, which starts at 8:30 a.m. at the County Administrative Complex, located at 6495 Caroline Street in Milton.