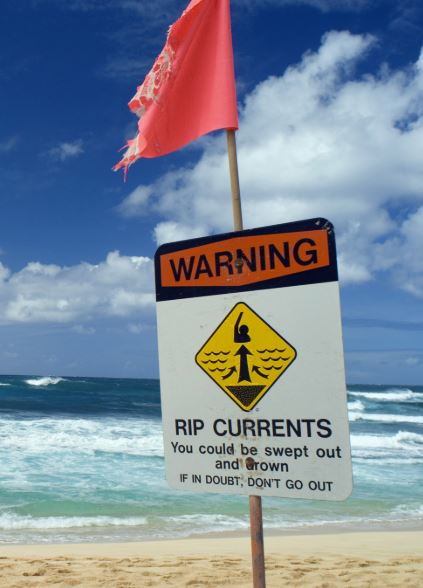 Santa Rosa County tourism officials are exploring the purchase of movable signs which would alert swimmers to the presence of rip currents.
Julie Morgan, director of the county's tourist development office, said she will be looking into purchasing the signage, which county lifeguards could utilize.
The National Weather Service this week has issued moderate rip current risk warnings which will remain in effect through the weekend.
One person died and five other people were rescued Tuesday on Pensacola Beach, and earlier this year a Navarre resident drowned when trying to rescue two children from strong currents adjacent to Navarre Beach Fishing Pier.
According to NWS, life threatening rip currents often occur in the vicinity of piers, inlets and jetties.
Locals are aware of about seven sites on Navarre Beach where rip currents can be frequently seen.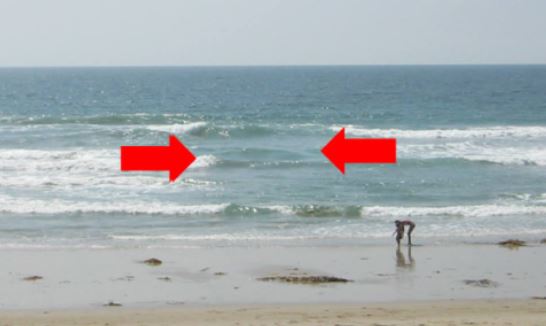 This image from thevane.gawker.com depicts a rip current between the red arrows
So far the idea is getting support. "Let's keep improving access and safety for all who visit this paradise we call home," said District 4 County Commissioner Rob Williamson.