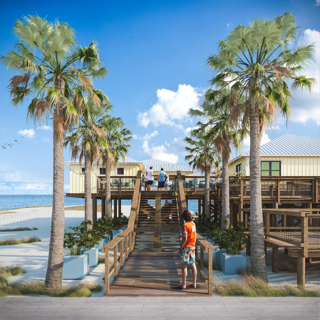 UPDATE: Commissioners today decided to select up to five finalists the week of September 11. Those finalist will be invited to present their bids during an Oct. 9 special meeting.
Santa Rosa County Commissioners during this morning's board committee meeting will discuss whether or not to rank the top three pier proposals during the week of September 11. Those finalists would be asked to present their respective bids to the board during its October 9 committee meeting.
The current pier operations contract with Coastal Concessions expires December 31, and it is expected the board will select a provider before that expiration date.
The county solicited proposals for investment in and management of the facility for an undetermined period — commensurate with the level of investment the proposer was willing to provide in the facilities.
The board received 11 proposals from vendors hoping to operate the Navarre Beach Fishing Pier and its restaurant facility.
All 11 proposals may be viewed at this link: Link to pier proposals