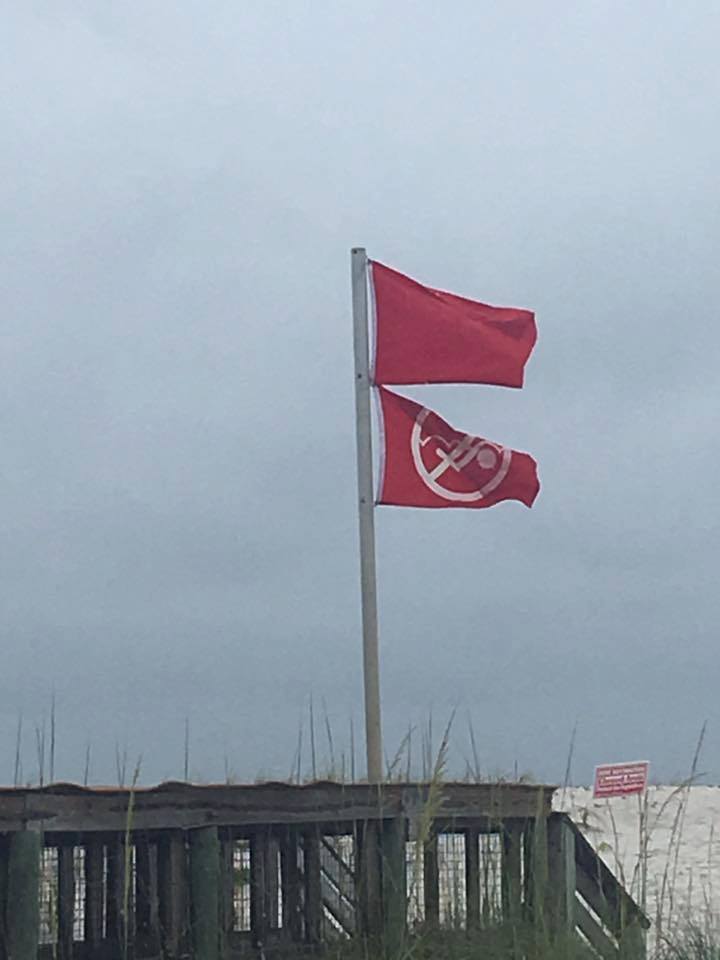 UPDATE: Navarre Beach was closed to the public at 9 a.m. The following original story has been updated to reflect the change.
Escambia County closed Pensacola Beach to the public early this morning, and Santa Rosa County closed Navarre Beach to the public at 9 a.m. Both actions were taken due to rough surf and high risk of rip currents caused by the impending landfall of Hurricane Nate.
"Under double red flag conditions the fire department will not enter the water for the safety of our personnel," said Navarre Beach Fire Rescue Chief Mike Howard, who urges citizens to respect the flag warning system.
The National Weather Service warns of the high risk of "dangerous" rip currents through Sunday night.
Surf heights will increase to 6-10 feet.
"Rip currents are life-threatening to anyone entering the Gulf," stated NWS.
According to the NWS, frequent life-threatening rip currents are likely, and the surf is dangerous for all levels of swimmers.
If caught in a rip current, remain calm. Don't fight the current and swim in a direction following the shoreline. If tired, float or tread water until out of the rip current.
Navarre Pier will be closed as of 5 p.m. on Saturday unless weather conditions indicate it should close earlier, stated a county news release.