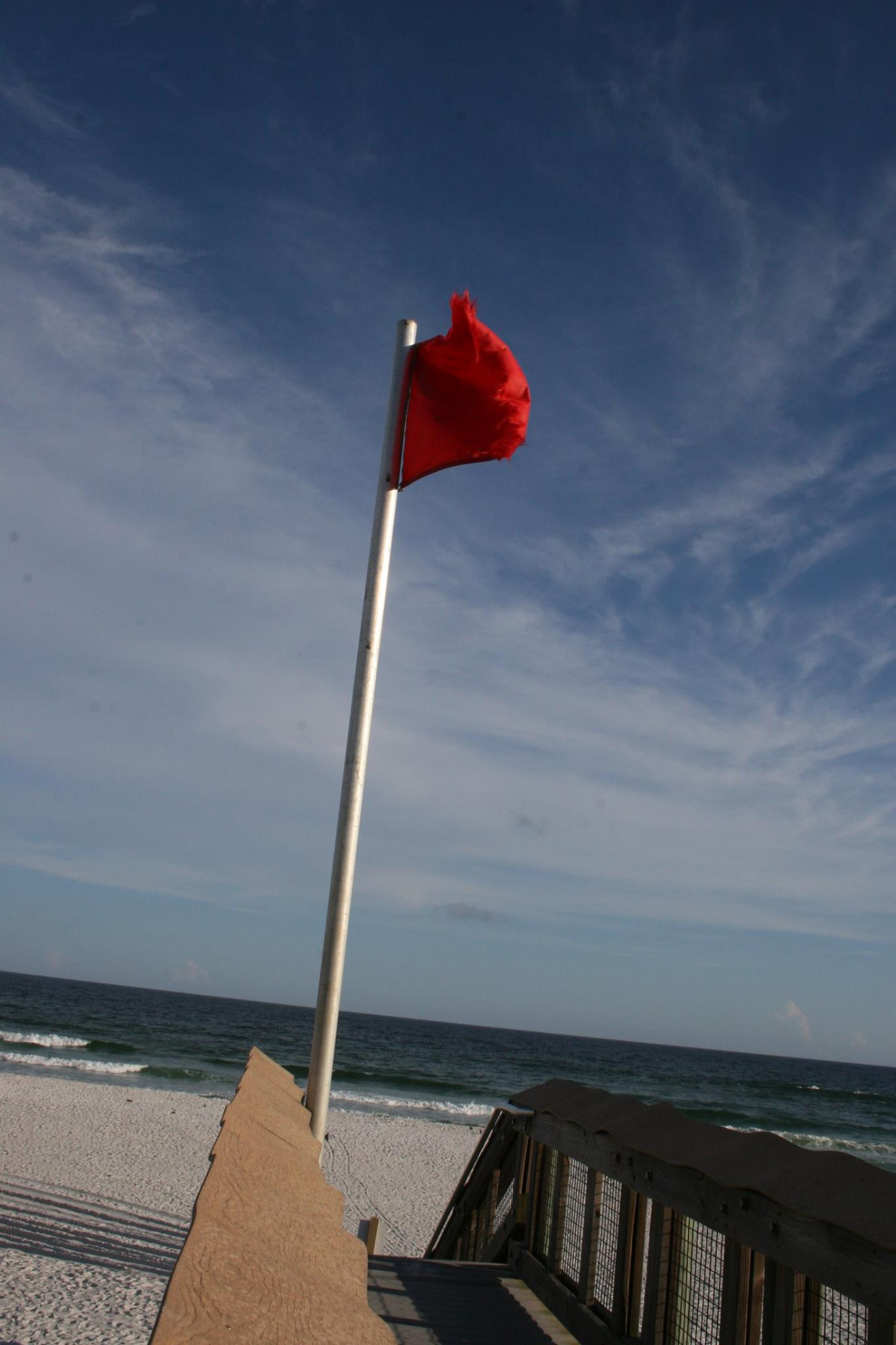 Surf at all area beaches is "dangerous" for any level of swimmer" as a result of Tropical Storm Hermine, stated a 5:53 advisory from the National Weather Service.
NWS issued a high surf advisory for areas of the Florida Panhandle, including Santa Rosa, Okaloosa and Escambia Counties. Additionally, a coastal flooding advisory was also continued. Both advisories are in effect until 7 p.m. Friday.
A "high risk" of potentially deadly rip currents will also remain through Saturday morning.
Navarre Beach Fire Rescue Chief Mike Howard is warning locals and visitors to stay out of the Gulf of Mexico due to red flag conditions and a predicted 5 to 7 foot surf.
"Knee deep is too deep," he said Thursday morning. "Even if you are a strong swimming please stay out of the water for your safety and ours."
So far this year three people have died in the Gulf at Navarre Beach when a red flag was flying.
"Long period swell and increased waves associated with Tropical Storm Hermine will affect area beaches through Friday evening. This will result in a high risk of dangerous to potentially deadly rip currents, minor coastal flooding and heavy surf," stated the NWS advisory.
According to NWS, TS Hermine is expected to follow a northeast track across the Gulf today and this evening. It is projected to make landfall in the Big Bend area tonights. "Most of the major impacts will be well east of our area," said the hazardous weather outlook statement.
Minor coastal flooding of 1 to 2 feet is expected for our area along the shore, especially at high tides during mid- to late-morning today.
This afternoon our area could experience east to northeast winds gusting to 25 or 30 mph at times. Those gusts area expected to become more northerly later in the afternoon.
No hazard from excessive widespread rainfall is expected, and no hazardous or severe weather is expected from Saturday through Wednesday.
LIFE SAFETY TIP: IF CAUGHT IN A RIP CURRENT REMAIN CALM. DON`T FIGHT THE CURRENT. SWIM IN A DIRECTION FOLLOWING THE SHORELINE. IF UNABLE TO ESCAPE…FACE THE SHORE AND CALL OR WAVE FOR HELP. IF TIRED… FLOAT OR TREAD WATER UNTIL OUT OF THE RIP CURRENT.