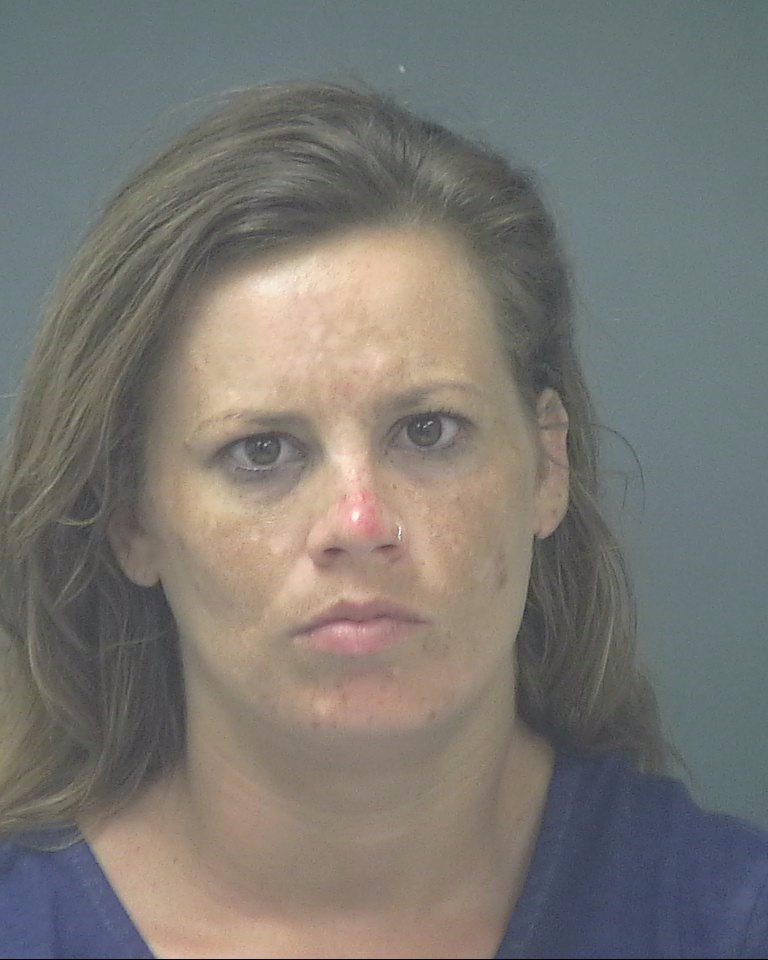 Law enforcement was dispatched August 22 to the 8900 block Timber Lane in Navarre in reference to a disturbance and ended up booking a Navarre woman for punching her mom in the eye and also trying to hit a cop.
Upon arrival the officer reported he could hear two people arguing from inside the house due to the front door being open.
"Upon making contact I immediately saw the complainant Reba Hardie Williams' left eye was swollen and bruised," stated the officer in the arrest report.
According to the report, the complainant said her daughter had punched her in the eye after she wouldn't allow her take the granddaughter away with a boyfriend whom the mom alleged was a wanted fugitive.
The officer stepped inside the residence and saw 33-year-old Donna Jenelle Williams retreat into the bathroom. "I placed my hand on the bathroom door and told Donna I needed her to step out of the bathroom to speak with me," stated the officer.
However, the deputy said Donna told him her child was in the restroom and that she attempted to shut the door on him. So he advised her a second time to step out of the bathroom but reported she instead opened the door and raised her right hand in an attempt to strike him.
"At that point I was in fear of her striking me due to the threat being imminent and her having the ability to carry it out. I then grabbed her raised hand and placed it behind her back for hand restraints to be placed on," the cop reported, noting that while placing her in hand restraints she snatched her hands away and stated "you (expletive) aren't doing this."
The cop reported that after several orders to stop resisting and to stop pulling away the suspect eventually complied.
After reading her Miranda rights the officer asked what happened and reported the suspect replied "Nothing, I didn't mean too, my mom is crazy."
The suspected was transported to and booked into Santa Rosa County Jail. She was initially issued no bond due to the domestic violence charge, pending her first court appearance hearing.
Williams was charged with a second degree felony for assault on a law enforcement officer, a first-degree misdemeanor for battery domestic violence and a first-degree misdemeanor for resisting a law enforcement officer without violence.