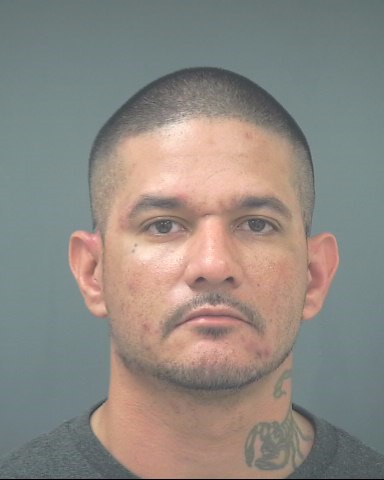 First Judicial Circuit State Attorney William Eddins announced today that Circuit
Judge David Rimmer sentenced Edgardo Xavier Rivera to 25 years state prison after
Rivera entered a plea to Trafficking in Methamphetamine, Possession of Firearm by
Convicted Felon, Possession of Controlled Substance (5 counts), Possession of Drug
Paraphernalia, and Possession of Prescription Drugs Without a Prescription.
The Santa Rosa Sheriff's Office Narcotic's Unit and SWAT team executed
a search warrant July 8, 2016 at Rivera's residence on Hwy 4 in Jay.
During the search, detectives located the largest amount of crystal methamphetamine recovered in Santa Rosa County to date — approximately 385 grams. Additionally, cops seized cocaine, various prescription pills, 15 firearms, and numerous items of drug paraphernalia.
Santa Rosa Sheriff's Office Narcotics Investigators obtained the search warrant after
conducting an undercover purchase of methamphetamine from Rivera.
The 34-year-old Rivera must serve 15 years of his 25 year sentence as a minimum
mandatory. He was also assessed a $250,000 fine.
Rivera's wife, Mariano Solano, was also arrested and is scheduled to appear in court again on August 31st
Amber Rowland prosecuted the case for the state. You can contact Rowland at
(850) 981-5500 if you have questions or information regarding the case.