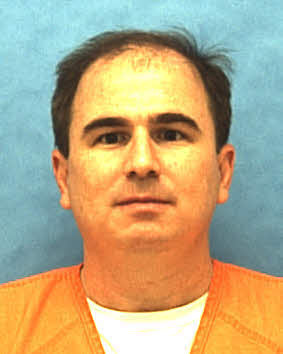 The Florida Supreme Court has denied an appeal of the death sentence of Eric Scott Branch, who was convicted in the 1993 rape and murder of University of West Florida student Susan Morris.
According to First Judicial Circuit State Attorney Bill Eddins, Branch had asked for post-conviction relief in his 1997 death sentence, citing a 2016 ruling in the Hurst vs. Florida case, which now requires unanimous jury recommendation for death. Eddins stated Branch's original jury's recommendation was 10-2.
"The Court, as they have previously found, concluded that the Hurst decision does not apply retroactively to Branch's sentence of death," stated Eddins.
Per the Governor's office, on the evening of January 11, 1993, Branch attacked Susan Morris as she walked to her car in the campus parking lot of the University of West Florida. Branch dragged Morris into a nearby wooded area where he severely beat her in the face and head, strangled her, and sexually battered her. Branch then left Morris' body in a shallow grave covered with dirt and leaves, and stole her car to flee out of the state. Branch was previously convicted for the 1991 sexual battery and beating of a 14-year-old girl in Indiana, and was subsequently convicted in Bay County for another sexual battery that he had committed 10 days prior to killing Susan Morris.
Florida Governor Rick Scott on January 19 transmitted a letter to Warden Barry Reddish of Florida State Prison including the death warrant. Branch's execution date has been set for 6 p.m., Thursday, February 22.