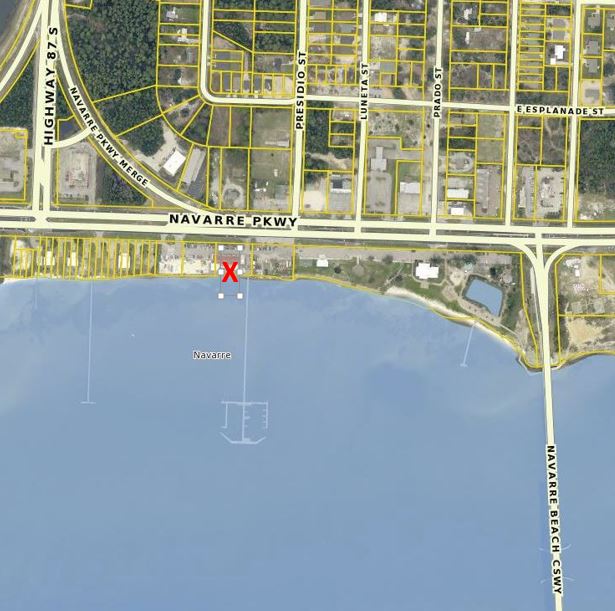 WARNING Graphic Image below
UPDATE: Since this story was originally posted a Navarre resident has admitted that his beloved pet died and there was a "burial at sea (the sound)" for her. However, Santa Rosa County Public Information Officer Brandi Whitehurst says discarding of a deceased dog into the waterway isn't allowed. "It is illegal to do an animal burial (that way)," she said.
East River Smokehouse owner James Dabney has confirmed that a dead dog was found floating in Santa Rosa Sound yesterday. Dabney said the animal's legs were bound together with rope to which a cinder block was attached.
"It's very sad," Dabney said of the discovery.
According to Dabney, he contacted Santa Rosa County Sheriff's Office, and the matter was routed to the Florida Fish and Wildlife Conservation Commission.
FWC did not immediately have information available about the incident. More information will be posted as it becomes available.
Dabney said after officers cut the carcass free he buried it on a piece of property he owns in Navarre.
If you have information about the incident, contact FWC's Wildlife Alert Reward Program at (888) 404-3922.