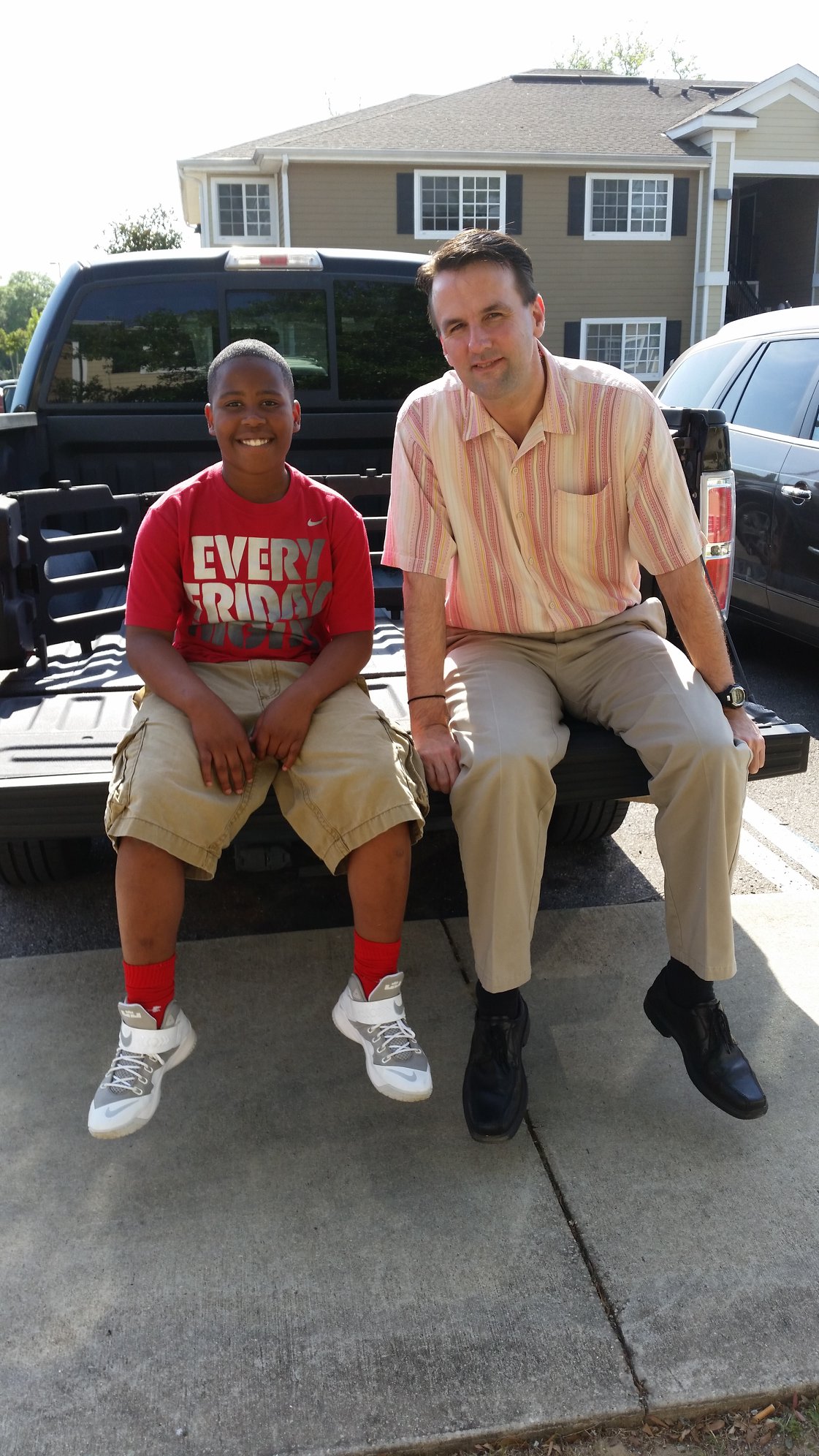 When Michael Robidoux gave his life in the rescue of two children from rough surf near Navarre Beach Fishing Pier he not only left behind a family but also a "little brother" named Deontrez.
Robidoux was a volunteer with Big Brothers Big Sisters of Northwest Florida.
"They would have reached their three-year anniversary this week," said Robidoux's case manager Liza Hawkins, who said Michael's little brother, Deontrez, just turned 14 in February. He is in the 8th grade and lives in Escambia County.
"They were a great match, Deontrez is very active and plays football and basketball. Michael was very proud of him and attended his basketball and football games," Hawkins said.
According to Hawkins, Deontrez works hard and does well in school. Every support contact, Michael would say he is a talented kid with a tremendous work ethic. He would share how his little brother inspired him, he was so proud of him
"Michael took him to fly a kite for the first time because he said he had never done it before. Michael was very excited about that outing. He made it a point to get a sports kite with two strings, and they flew it on the beach," she said.
Hawkins said that for one of their last outings they went to the Fish House for dinner. "They loved to eat. They would give me their suggestions and then asked me if I went when I spoke to them again. They also loved to eat at Taco Rock and Pot Roast and Pinot."
"They were an incredible match to work with. Michael had an incredible personality. Just talking to him would put you in a good mood. There was something very special about him. We really lost a wonderful person and volunteer. I feel truly blessed to have had the opportunity to get to know them. Michael truly touched me," Hawkins said.
There are currently 15 little brothers and sisters in need of a mentor in Santa Rosa County. To learn more information about how you can become a volunteer mentor, contact Big Brothers Big Sisters of Northwest Florida at (850) 433-5437 or visit www.bbbsnwfl.org.