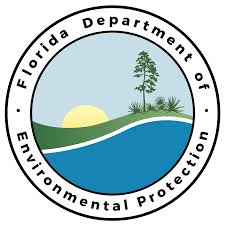 Florida Department of Environmental Protection inspectors were on Navarre Beach Fishing Pier Tuesday, conducting a routine inspection in which the pier was found to be in compliance with the agency's lease agreement.
"They were out there doing an inspection of the lease agreement.  They get inspected every so often to make sure operations are within their lease," said DEP Northwest District External Affairs Manager Brandy Smith.
Smith said the visit was not related to recent revelations about pier management company Coastal Concessions LLC's financial issues. "It's part of our routine inspection, it's not related to the concessions," she said.
Scott Rayner, managing partner of Coastal Concessions, indicated his company planned to request a modification to its contract with Santa Rosa County to reflect verbiage in a 2008 DEP notice of intent with the County, and that agreement stipulated pier admission fees must be used "solely" for pier operations and maintenance.
The stipulation was ultimately excluded from the County's 2010 lease with DEP. That stipulation would have also waived County lease payments to DEP, but did not go into effect, Smith said.
According to Smith, the county's lease scope and fees increased in 2010. During that process DEP determined the county did not qualify for the waiver anyway, she said.
Santa Rosa's 2015-2016 lease payment to DEP is $24,043.84.