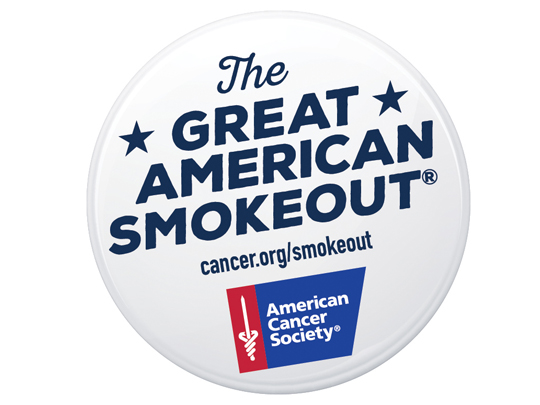 The Florida Department of Health in Santa Rosa County is encouraging Floridians to use Tobacco Free Florida's free tools and services to make a plan to quit smoking for the American Cancer Society's 44th annual Great American Smokeout on Thursday, November 21.
Tobacco Free Florida aims to educate Floridians on the various free quit resources available in the state and support them through the process – on the Great American Smokeout and year-round.
"Quitting smoking not only benefits your health and increases life expectancy by 10 years, it also benefits your wallet. One year after quitting smoking, a former pack-a-day smoker can save about $2,100. That adds up to more than $10,500 in five years," said Vince Nguyen, health educator consultant with the Florida Department of Health in Santa Rosa County.
Most adult cigarette smokers say that they want to quit, but quitting smoking is hard and may require several attempts. Creating a quit plan and using proven-effective resources, like Tobacco Free Florida, can significantly increase your chances of quitting smoking for good. Smokers can and do quit smoking. In fact, today there are more former smokers than current smokers in Florida.
Tobacco Free Florida's Quit Your Way program offers free Phone Quit, Group Quit and Web Quit services, in addition to individual tools like texting support, a Quit Guide and helpful emails. Free nicotine replacement therapy – nicotine patches, gum or lozenges – are available to tobacco users who are 18 or older, if medically appropriate.
For more information about Quit Your Way, please visit tobaccofreeflorida.com/quityourway.