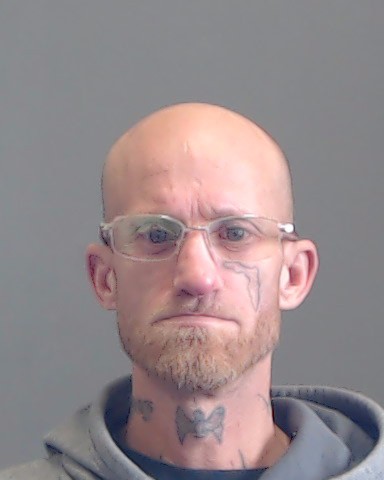 Randall T. Carter, 42, was released from prison on November 18 then booked into Santa Rosa County Jail Wednesday for the ninth time in the past decade.
Santa Rosa County Sheriff's Office deputies were seen December 7 with guns drawn near Andorra and Frontera Streets in Navarre after responding earlier in the day to 8336 Calle Mio for a vehicle theft.
SRSO PIO Jillian Durkin says the stolen vehicle was located, and the suspect was arrested.
Carter's address is listed as the residence where the vehicle was reported to be stolen.
Florida Department of Corrections records show he has been imprisoned twice in the state: for criminal mischief – property damage from October 28, 2015 until April 20, 2017 and for sexual assault and other charges from April 11, 2019 until his aforementioned November 18, 2022 release.