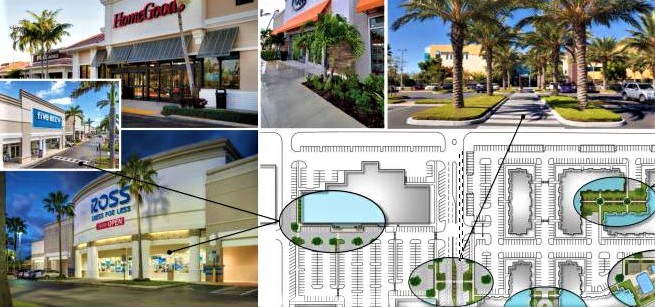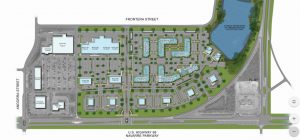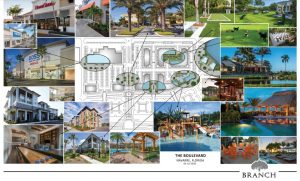 Graphics submitted to Santa Rosa County as supporting documentation for the May 28 meeting
Santa Rosa County Commissioners during their May 28 rezoning meeting will discuss a conditional use request to allow 333 multifamily units as part of The Boulevard, a mixed-use development which aims to feature retail, commercial and entertainment on a 33-acre parcel on U.S. 98 adjacent to the existing Publix in Navarre.
According to supporting documentation for the agenda item, amenities will include a park trail around an existing Florida Department of Transportation retention pond, club house and pool.
The plans for the development include a large facility with roughly 60,000 square feet of space, plus two 10,000-square-foot buildings, two 5,000-square-foot buildings and five out parcels for other commercial or retail venues.
The county zoning board recommended approval of the request with an 8-0 vote during its March 12 meeting.
The rezoning meeting starts at 6 p.m. at the County Administrative Complex, located at 6495 Caroline Street in Milton. The meeting is available for live streaming or playback via www.santarosa.fl.gov.
To view higher resolution graphics click on the following link then click on the link for item 12 under new business item https://santarosacofl.civicclerk.com/web/Player.aspx?id=476&key=-1&mod=-1&mk=-1&nov=0