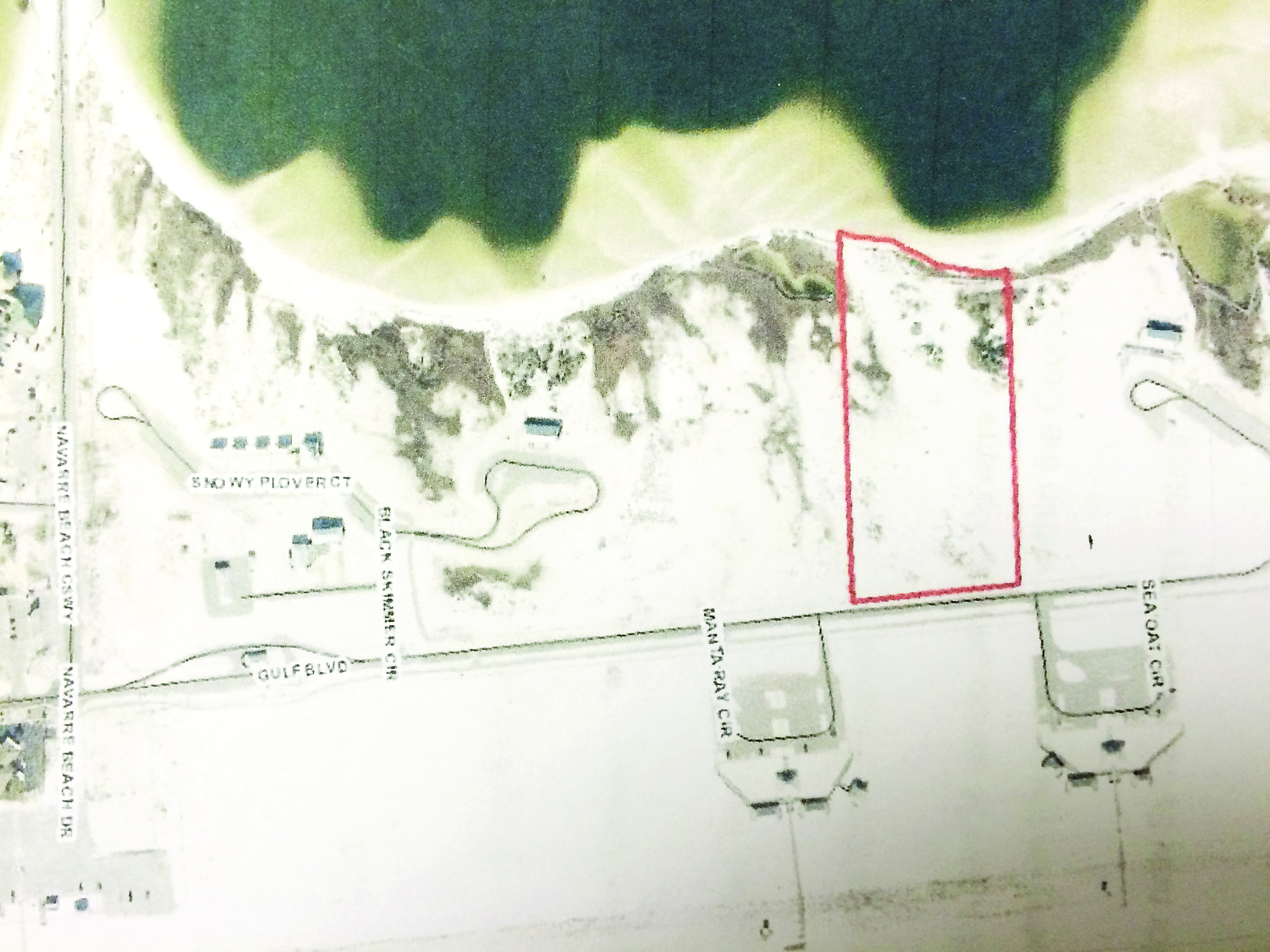 A development company plans to break ground in about 90 days on a new housing complex planned for a 5.74-acre privately owned parcel within the county-owned Navarre Beach Marine Park.
The parcel is zoned commercial, and developers Vic Deal and Ron Ward plan to construct a 134-unit complex consisting of five 4-story buildings and two 6-story buildings on the property.
But first they need a lease amendment allowing construction of a facility other than a three-story 50-foot by 200-foot metal dry-storage marina, which was drawn into the 50-year lease.
Vic Deal, one of the developers, said they are not interested in constructing the marina. "Therefore, we are required to request an amendment," he stated in a May 17 letter to the Navarre Beach Leaseholders and Residents Association, seeking their cooperation.
According to James Calkins, a member of the Navarre Beach Leaseholders and Residents Association, the group this morning approved supporting the development by a 10-8 vote.
Although NBLRA president Gary Buroker wouldn't comment on the vote, NBLRA  member Robert Coley was also in attendance and confirmed approval.
"I supported it because it will bring more leaseholders to Navarre Beach, more tax revenues, more jobs and more homes for people to live in…and the location is ideal for development," said Calkins.
Navarre resident and Florida Master Naturalist Kenny Wilder opposes the development. "I am 100 percent against any residential or commercial development within Navarre Beach Marine Park. Period," Wilder told South Santa Rosa News.
Deal said the proposed development would be at least 150 feet from the water and that projections indicate the project would boost the local economy by generating around $1.1 million in yearly taxes and $3.8 million in other revenues, starting in the third year of development.
So far the proposed housing development has yet to be named. "We have about 10 names we're considering," Deal said.
Deal's resume states he has developed more than one million square feet along the Gulf Coast and is currently developing the 16-story, 440-unit Paradise Island in Perdido Key.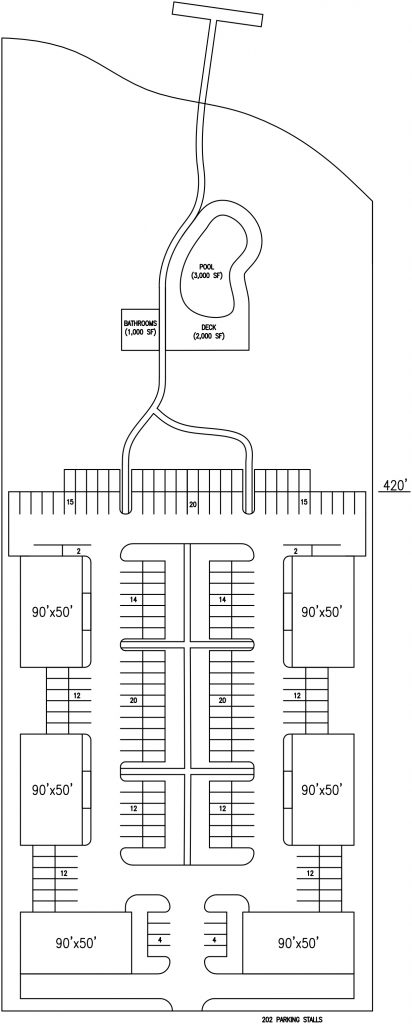 Submitted site plans and aerial photo