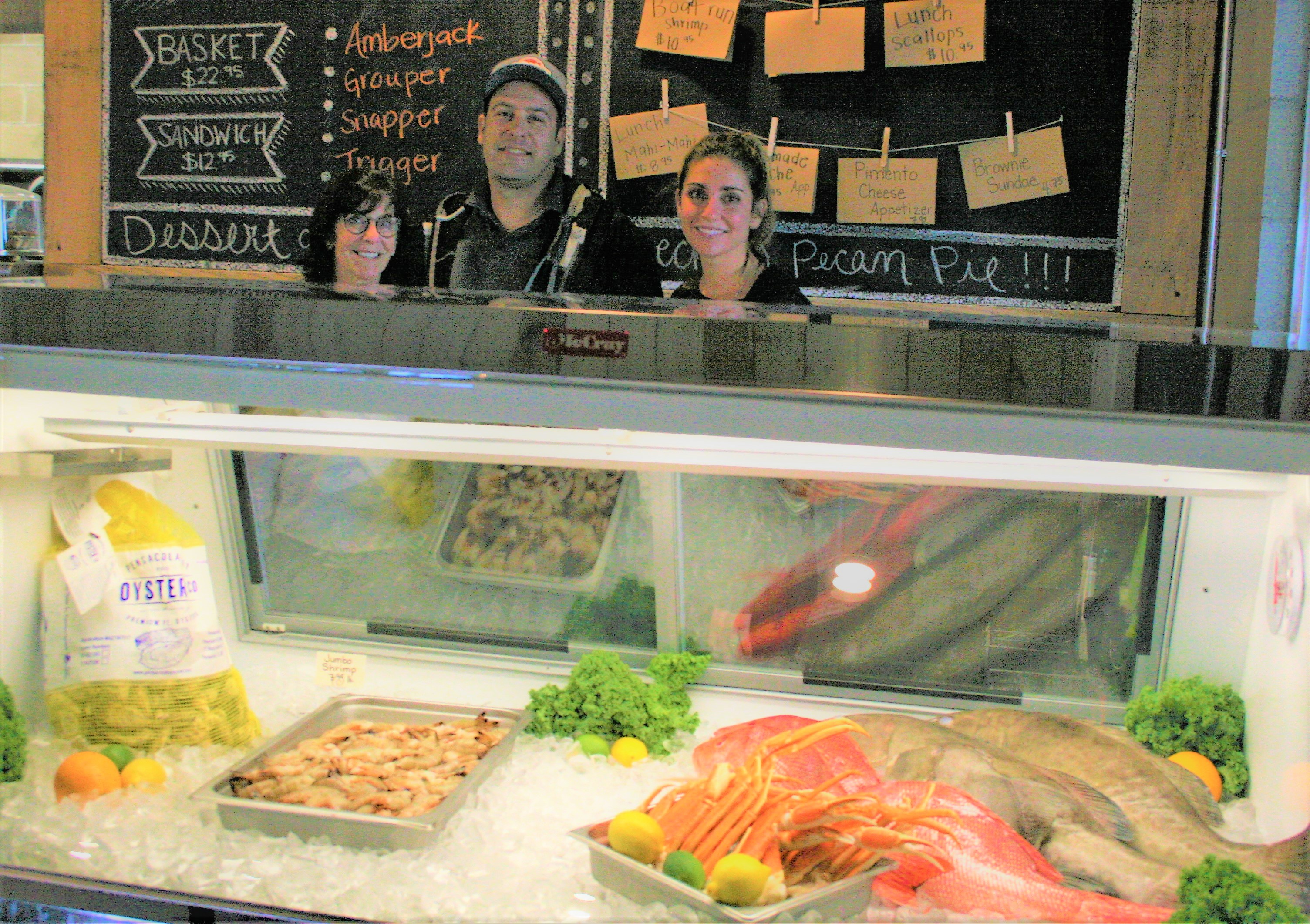 Rebecca Destin, left, pictured with her son, Parker and daughter, Cameron Destin-Ayres (photo by Romi White)
Dewey Destin's Seafood Restaurant has officially opened its Navarre location, and members of the Destin family were on hand for the historic event.
Parker Destin is operating the business. He's the great-great grandson of Leonard Destin — namesake of the small former Okaloosa County fishing village, which has become a thriving tourist mecca.
The waterfront facility offers casual dining overlooking Santa Rosa Sound plus a full-service bar. Additionally, fresh uncooked seafood is available for purchase.
The restaurant is located at 8673 Navarre Parkway (across from McDonald's), and hours of operation are 11 a.m. – 8 p.m., Monday – Thursday and 11 a.m. – 9 p.m. on weekends.