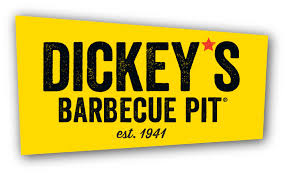 The general manager of Dickey's Barbecue Pit in Pensacola confirms that plans are underway to bring a new franchise to Tiger Point Pavilion shopping center near Publix.
According to Robert Lafleur, general manager of the Dickey's on Davis Highway in Pensacola, the franchise is expected to open in October and will be under different ownership that the Pensacola franchise.
Dickey's BBQ was established by a veteran, Travis Dickey, 1941 and has grown to around 600 stores in 44 states, per the company website, which states nearly 100 new stores open up each year. His sons, Roland and T.D., took over the business in 1967, and franchising began in 1994.
The restaurant offers seven slow-smoked meats and eight sides, including their signature slow-smoked briskets, St. Louis-style ribs and smoked sausage.