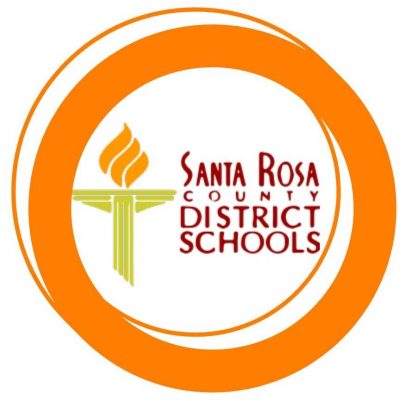 On Thursday, July 23, just two weeks before school was originally scheduled to reconvene, the Santa Rosa County School Board met to discuss some last-minute changes to the 2020-2021 school year. Items raised for consideration included a remote or distance learning option not previously available to Santa Rosa County students and their parents, a later calendar start date of August 24, and a mask mandate for all SRC students and schools.
Parents will now have until Monday, August 3 to go online to the school district website and input their option for brick-and-mortar, virtual or distance learning (which will now keep students tied to their home school) for the upcoming school year. If parents do not make their decision known by that date, their students will default to wherever they are currently stationed.
Additionally, the School Board unanimously voted to consider two proposals at a special meeting scheduled for Thursday, July 30. These proposals include a new 2020-2021 school calendar with a start date of August 24 instead of the previously planned first-day-back-to-school of August 10, and a mask mandate to be implemented in all SRC schools.
Just two days prior to today's School Board meeting, at a July 21 live press conference, Santa Rosa County District Schools Superintendent Tim Wyrosdick let parents know he was listening to their concerns surrounding back-to-school procedures and policies in the midst of the Covid-19 pandemic. At that time, he announced the proposed changes he would be presenting to the Board at the July 23 meeting.
"Covid-19 has certainly changed our world and it has changed education as well," Wyrosdick began. "Parents, I want to say thank you to you for your input, for your criticism, for your helpful notes. All of those were very much appreciated and they make a difference. Your message has been very clear to us in a variety of ways. Most importantly, you asked us to provide some additional options for your children… with Covid-19 numbers rising daily. Your Board has listened to this community."
Wyrosdick was referring to the distance learning option that was also subject to a petition created by SRC mom Ashley Miller that had been circulated and signed by over 2,000 interested community members.
"You took our children's safety and made it a priority," Miller said at Thursday's Board meeting as she thanked them for making parents' requests a reality. "I had tear of joy when I heard the news… This is a game changer… We all want life to go back to normal… It has been an exceptionally long Spring Break… But we need to face it, this is our new normal."
With distance learning now a part of that "new normal," Wyrosdick told the community they will be working hard around-the-clock, attempting to "cram four months of work into about three-and-a-half weeks."
Some key points for distance learning in SRC include:
Parents must select this option by August 3
Students will follow a normal bell schedule and be expected to log-in daily to certify attendance
Families without technology needed to access online learning will be provided with resources to help their students succeed at home
Live feeds into the classrooms will not be available but students will have access to teachers for lessons
Wyrosdick also shared that the district is still working on a plan to support students with individualized education plans (IEPs) or additional needs, and that they might have to get "creative" in such efforts. But he remains hopeful about the 2020-2021 school year, overall, and the strides the county is making to meet all students' needs.
"[Distance learning] provides students an opportunity to walk alongside their peers on a daily basis," he said. "Our goal is that the most vulnerable students in our district are still served and served well."
For more information and to select the option for students click the following link then select Reopening 2020-2021: https://www.santarosa.k12.fl.us/