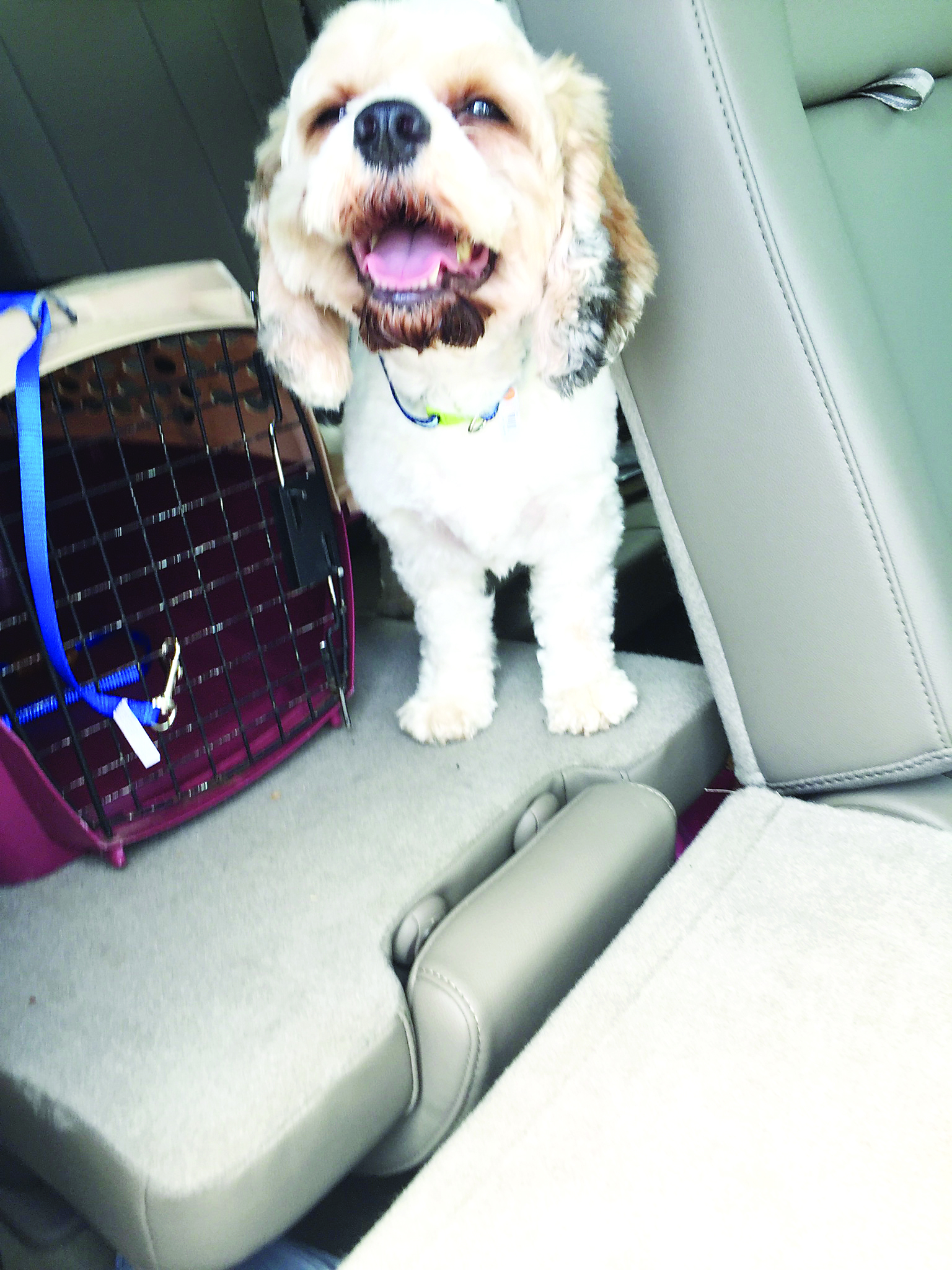 Navarre Beach firefighters and Santa Rosa County Sheriff's deputies were credited with helping save a Cocker Spaniel who was locked inside a vehicle parked at the Navarre Beach Pier Sunday with the windows rolled up while temperatures outside reached into the 90s.
The dog was found inside of the car at around 1:30 p.m. in the busy parking lot.
A concerned individual contacted the fire department when they heard whimpering coming from the vehicle, which had Texas plates assigned to it.
According to Navarre Beach Fire Department Captain Danny Fureigh, the dog was located inside of a crate inside of the vehicle. Santa Rosa County Sheriff's deputies were also called to the scene to assist in the matter.
"The dog had been in the car for several hours," Fureigh, who was promoted to Captain at the fire department on Saturday, said. "We had three firemen and six deputies that were there dripping wet it was so hot outside when they were trying to get him out."
Firefighters were able to break into the car using a slim jim and immediately gave the dog water.
"The car was not running and the windows were rolled up," Fureigh said. "Luckily we had water in our fire engine and gave the dog that water. The dog immediately wanted water."
Following the discovery, Santa Rosa County Sheriff's deputies went up and down the beach looking for the individuals who left the dog in the car.
Eventually, the dog's owners returned to the vehicle, and they were given an animal cruelty citation.
The dog was then taken by Santa Rosa County Animal Control to the county shelter in Milton to be treated further.
"They kept saying how sorry they were," Fureigh said about the dog's owners. "They kept saying they screwed up really bad."
The owners were able to pick the dog up from the animal shelter in Milton today and were not arrested for the incident.