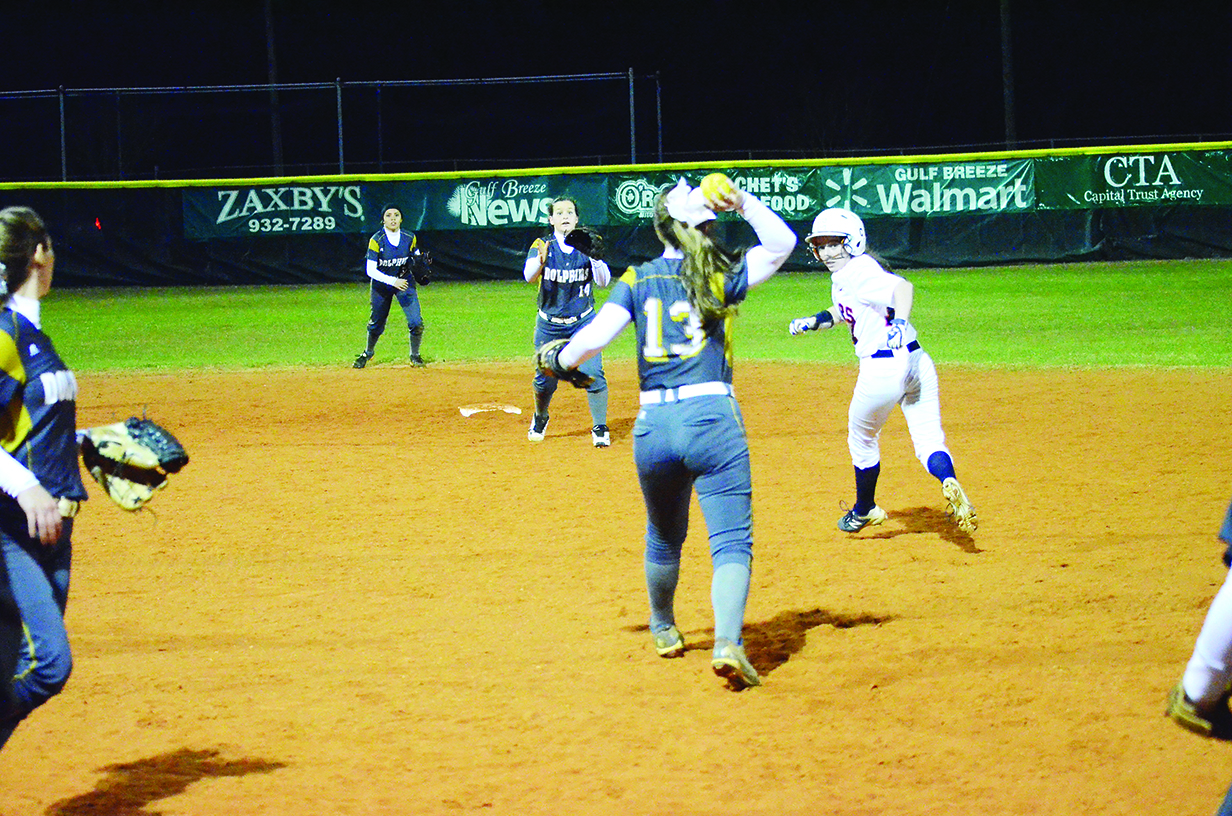 The Gulf Breeze softball team overcame a gridlocked contest against Escambia High School last Friday night with a trio of runs in the 6th inning to win the game 3-0.
The Dolphins were neck-and-neck with the Gators the first five innings, registering 14 hits in the game compared to Escambia's six. Gator Hanna Driscoll batted .667 on the night and got on base all three times she was at bat. Sarah Crutchfield also had a good night for the Gators, getting to base three times and hitting a double in the 4th inning.
Julia Rodermoyer recorded six strikeouts for Escambia, while Gulf Breeze's Olivia Printiss posted 12 strikeouts, including three against Rodermoyer. The difference was finally made in the bottom of the 6th inning when Amber Doyle, Delaney Batte and Reagan Raley crossed home plate to put the Dolphins up 3-0.
Printiss closed out the game and clenched the victory for Gulf Breeze by striking out the first two batters for Escambia and chasing down senior Lauren Walker for the last out after she became trapped between first and second base.
Printiss stated that she knew she had to keep focused and it is not always easy going into the last inning, especially when you are in the lead.
"I knew my team was behind me and I didn't need to overpitch, just to keep doing what I had been doing the whole game, which had been working," she said.
The Lady Dolphins' next game is tonight at 6:30 p.m. when they host Choctawhatchee High School in Gulf Breeze's first district game of the season.