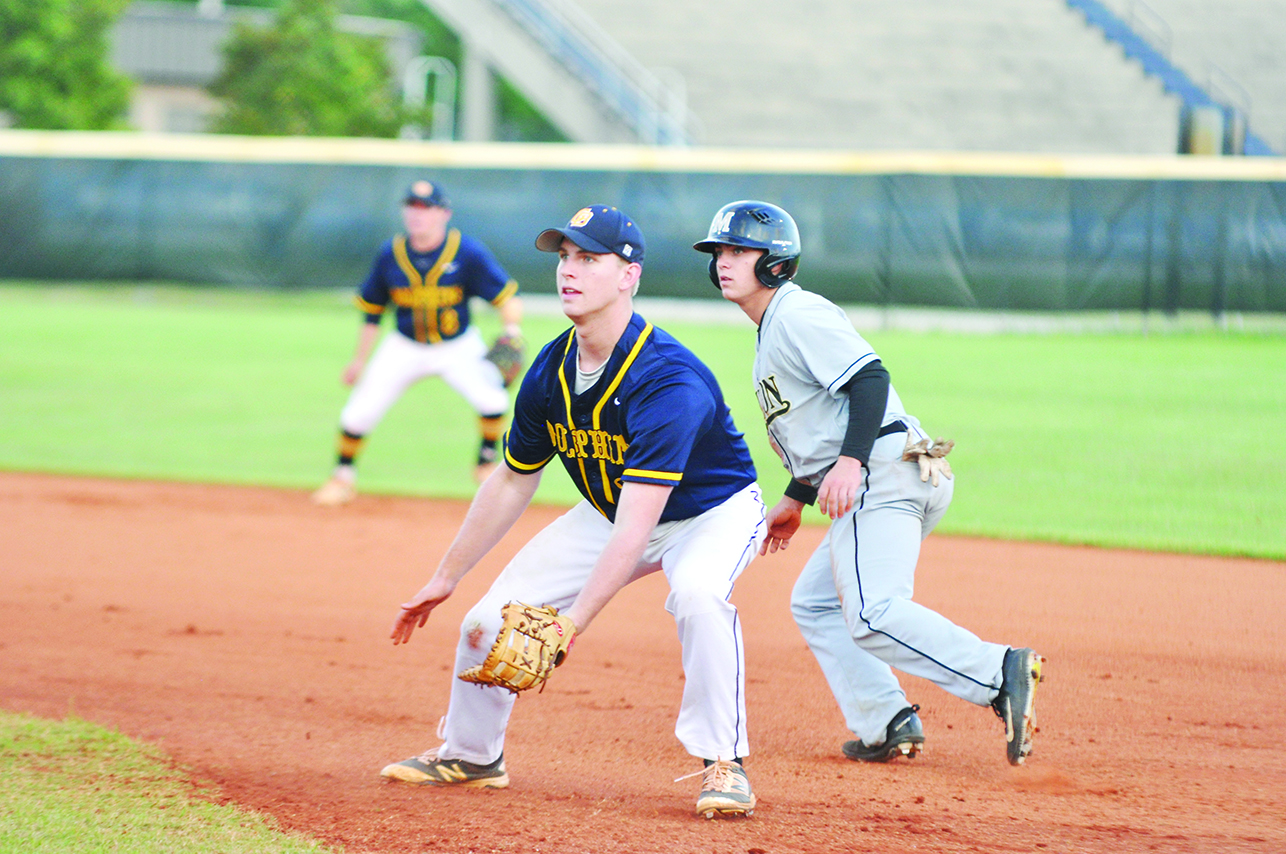 It came down the wire at Gulf Breeze High School last Wednesday.
The Dolphins baseball team (16-6 at the time) was going head to head with 9-10 Milton High School.
With a win over the Panthers, the Dolphins had a chance to snag an 11-game winning streak. And they did it with ease, winning over the visiting team 1-0. With the win also came another perk: the Dolphin baseball team was crowned 10th in the state in Class 6A thanks to a poll on www.theprepzone.com taken last Thursday.
The Panthers were coming out of a 2-0 win over Niceville when they took to the field that night, but it was ultimately a run in the sixth inning for the Dolphins that would secure them a win over the visiting team.
Gulf Breeze didn't take the lead until late in the game. It was ultimately Tyler Dittmer's sac fly that secured the Dolphin's only run in the game at the bottom of the sixth.
The Panthers were adamant to come back at the top of the seventh, loading all of their bases with no outs on the board. And as fans sat on the edge of their seat, Dolphin Carson Reeder pitched a series of strike outs
to keep the Panthers at bay.
During the game, Reeder, who only pitched two innings, gave up zero runs and zero hits. He ultimately struck out four during his time on the mound.
Austin Wines started the game for Gulf Breeze on the mound and threw five innings. He gave up zero runs, two hits and struck out two Panther players.
Even though the Dolphins were down one of their top players during the game, Derek Whited, they still managed to squeeze out the last minute victory, putting them 17-7 overall on their season.
Their win over the Panthers came just one day after ousting Booker T. Washington 3-1.