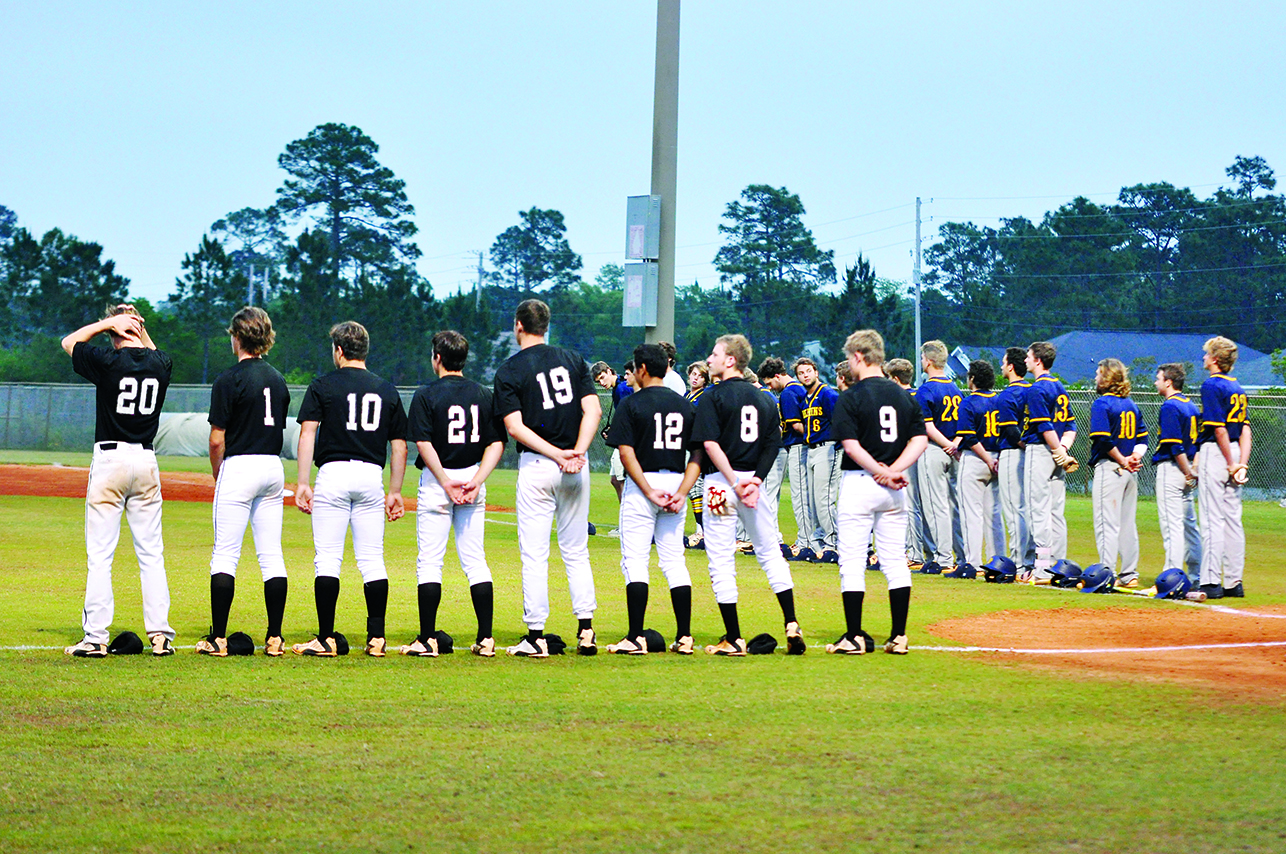 There's the Publix Beach Bowl Cup and then there's last Friday night's game, where the Raider baseball team went head-to-head against the Dolphin baseball team in the biggest non-conference baseball game of the season.
Gulf Breeze was able to claim an early lead at the top of the third inning, scoring 5 runs to put them up 7-3 over the Raiders, but Navarre was able to squabble up 2 more points at the bottom of the seventh inning to push them closer to the Dolphins. The 2 runs, however, were not enough to overtake the Dolphins and Gulf Breeze walked away with a 7-5 victory over their rival.
Neither teams put any runs on the board until the second inning where both Gulf Breeze and Navarre sacked 2 runs each, which pushed them into the third inning tied 2-2.
But at the bottom of the third, it was Dolphin Brandon Schrepf who hit a three-run homer that ultimately helped the Dolphins secure the game win.
In all, the Dolphins scored 5 at the top of the third, and Navarre responded with two runs of their own at the bottom, keeping themselves in the game down by 4.
The fourth, fifth and sixth inning were mostly uneventful with both teams unable to put any runs on the board. Going into the final inning, the Dolphins failed to get any runs on the board, but Navarre powered back with two runs. Despite their effort, they were unable to close the 4-point gap and ended it with a 7-5 Dolphin win.
The win for the Dolphins came off of a loss against Pensacola Catholic. Prior to their game against the Crusaders, the Dolphins had an 11-point winning streak. The win over Navarre put them up 18-7 overall on their season and 8-0 in the district. The win put them 28th in the state according to maxpreps.com and 355th in the nation.
The loss pushed the Raiders to a 9-13 season and 2-4 overall in the district.