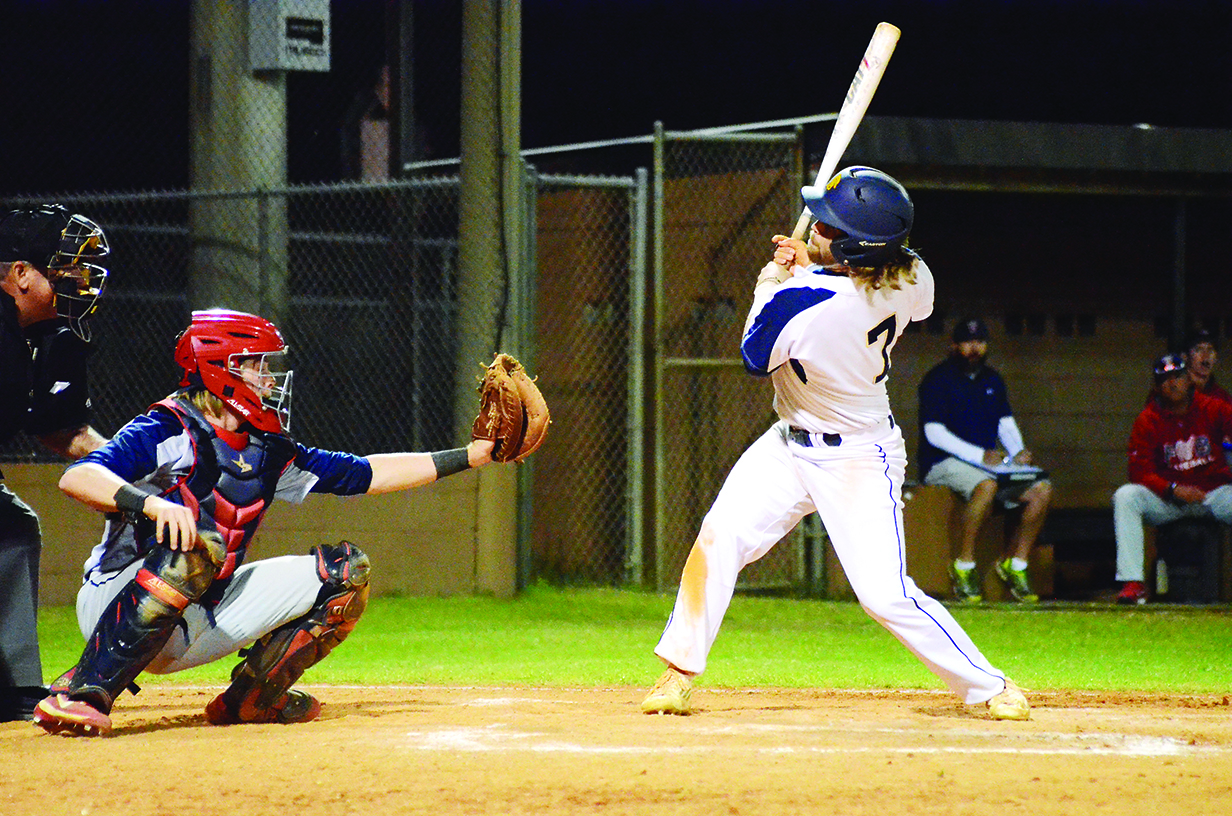 The Gulf Breeze High School baseball team scored two runs in the sixth inning on April 7 before holding Fort Walton Beach High School to a single point in the top of the seventh to secure a close 7-5 victory.
The Dolphins faced-off against the Vikings in Fort Walton the night before grabbing another narrow win by scoring a pair of runs in the last inning to take the match 2-1.
Gulf Breeze pulled ahead of Fort Walton straight off the bat, getting two runs in the first inning before picking up another in the bottom of the third to give the Dolphins an early 3-0 lead over the Vikings. Fort Walton tried to lessen the deficit in the top of the fourth, scoring one run before the Dolphin outfield thwarted any other attempts to cross home plate.
The Vikings caught the Dolphin's lead in the top of the sixth inning after Justice Lucas cracked a pitch from Carson Reeder to the shortstop. Lucas was easily thrown-out at first base but allowed Halen Filson-Smith to run home on the sacrifice play and bring the score to 5-4.
The Dolphin infield did well to throw more precisely after an error in the top of the sixth allowed Filson-Smith the chance to stay on base when the ball was overthrown to first base on his initial bat. Gulf Breeze finished up the inning with a quick two outs after the score from Fort Walton and took over at bat with the game on the line in the bottom of the sixth.
Connor Duffy stepped up to the plate first for the Dolphins in the bottom of the sixth inning, hitting a nice pop fly into left center field — which was caught by Fort Walton for an immediate first out. Nate Herrick stepped up to bat next and was struck by a wild pitch from Adam Anderson, catching a bit of luck late in the game and calling in RJ Phillips as a courtesy runner at first base.
Braden Massey and Keegan Luchsinger were next to the plate and both stayed patient and watched the pitches well, getting walked by Adamson after four balls a piece to load the bases. Parker Baynes came up to bat with the bases loaded in the bottom of the sixth and smacked a well-placed shot deep into left center field – just out of reach of Alex Holtz. The hit gave Baynes a double RBI and secured the game for the Dolphins after the Vikings would suffer a quick three outs in the top of the seventh inning.
Gulf Breeze extends their undefeated conference record with the two wins and is sitting comfortably at the top of the FHSAA 6A District 1 table.