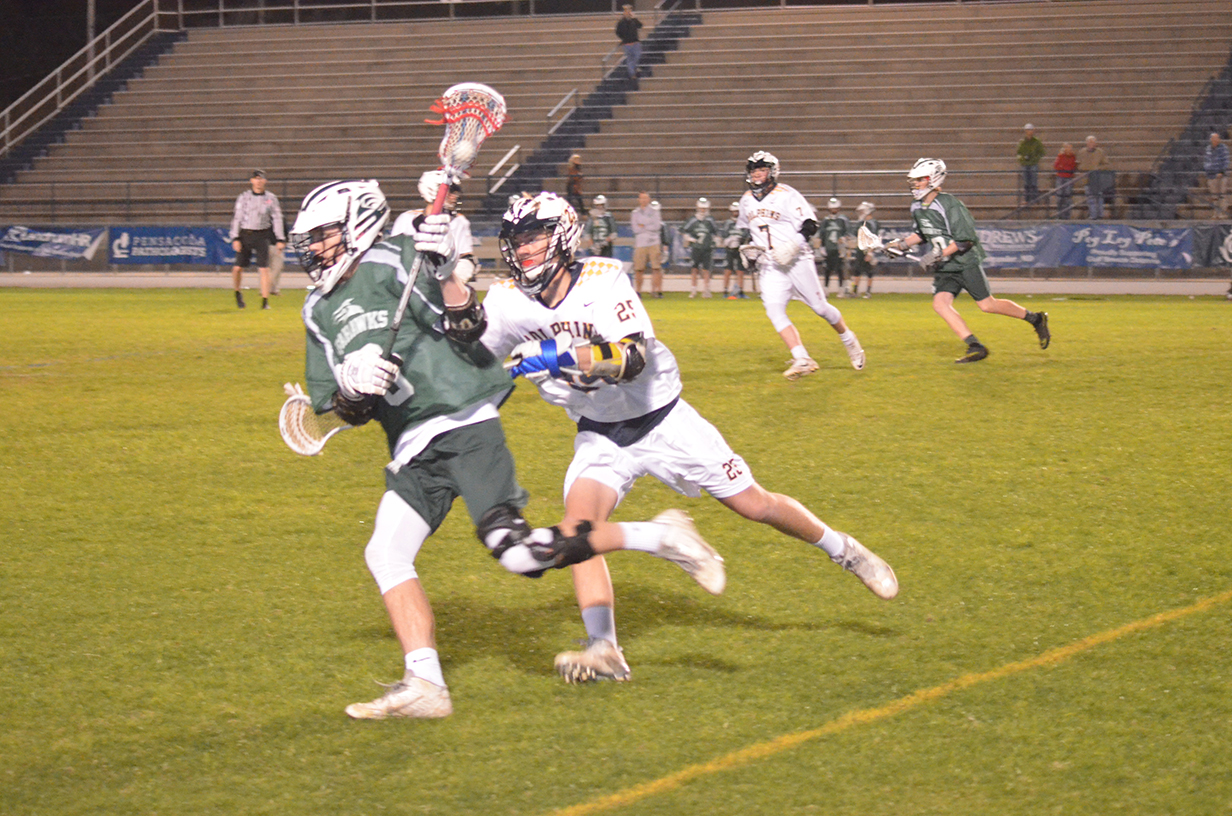 The Dolphin boys' team won its second game of the season with a 16-2 victory over South Walton High School back on Feb. 10, which helped fuel their already undefeated season.
The match was the first of the season for the Seahawks, as well as the first meeting between the two programs. Carter Couget was quick to make a statement on offense for Gulf Breeze, sneaking a well-placed bounce shot past the Seahawks' keeper after a nice pass from Charlie Smith 63 seconds into the match.
South Walton was put under immense pressure on defense throughout the first half, taking the first six minutes of the opening quarter for Ian Horsman to make it across half field with the ball for the first time. The Seahawks didn't manage to threaten Dolphin goalkeeper Cole Foster with many shots in the first half, but made them count when they got the opportunity — placing four-out-of-five on target.
Gulf Breeze was just as accurate on the attack and peppered the South Walton goalkeeper with 25 shots in the first half — nine of which goalkeeper Matthew McCormick saved. Jake Molina led the Dolphin offense in the first half with six shots and four goals, contributing heavily to the 10-1 lead after the first 25 minutes.
The Seahawks came out in the second half with a much more physical style of defense, stepping toward the opposing player instead of allowing Gulf Breeze's offense to shoot unopposed. The Dolphins still managed seven shots on McCormick — who saved one — but were unable to capitalize on the attacking chance and only mustered another five shots.
Couget became the second player on the Dolphins' side to get a hat trick during the match when he fired a bounce shot into the bottom right-hand corner of the goal after a nice assist from Patrick Fisher with 6:36 left in the third quarter.
The final nail in the coffin for South Walton was hammered in by Gulf Breeze's Tucker Smith with 4:14 left in the match when he found space in front of the crease and let off a shot that he rebounded himself — making the final score 16-2.