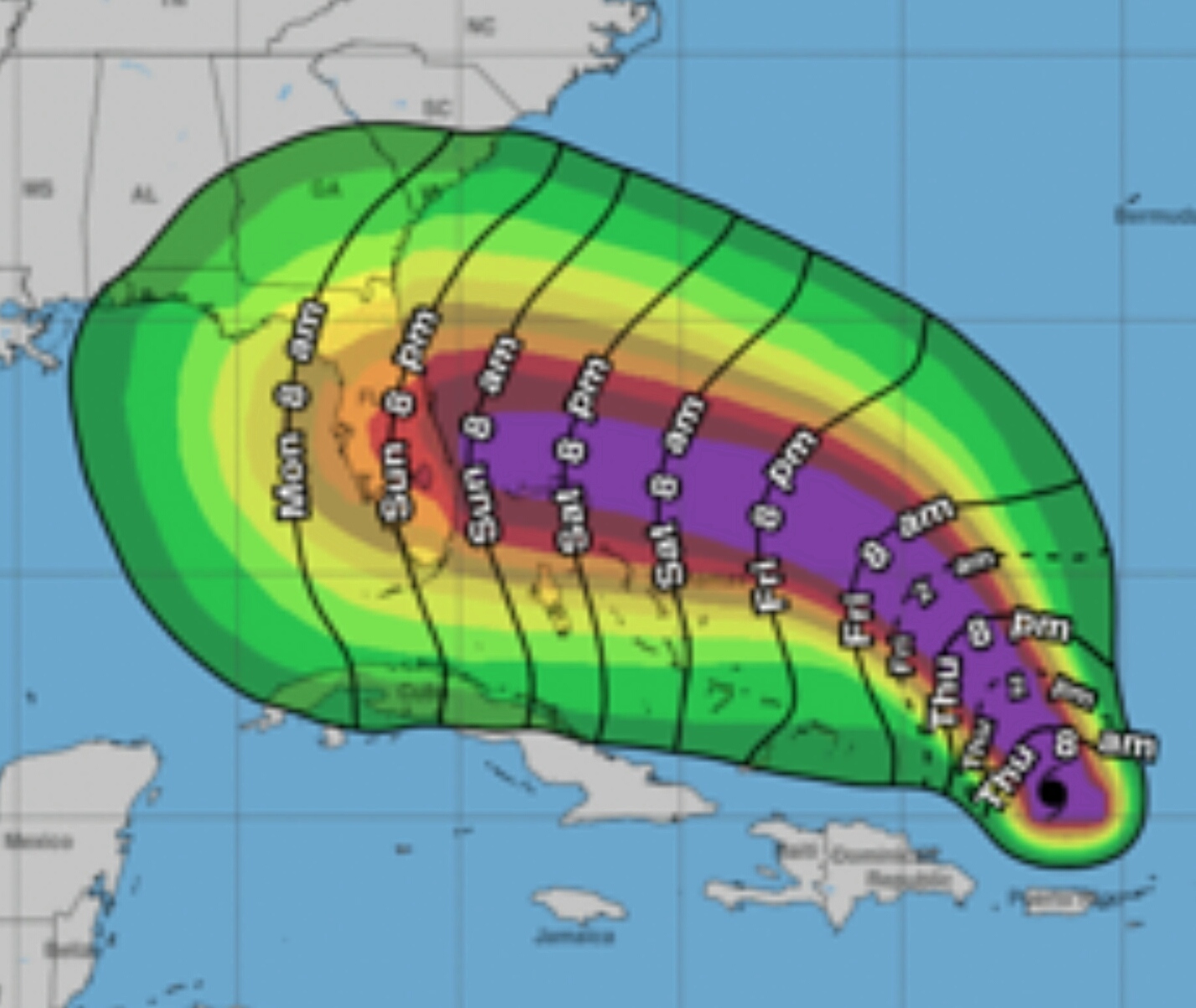 The National Hurricane Center's 5 a.m. AST update predicts Hurricane Dorian will reach Category 3 status tomorrow. However, the storm's projected path after 48 hours remains uncertain.
According to the latest update the storm currently has maximum sustained winds of 85 mph but those are expected to strengthen to 125 mph, almost Category 4 status, before making landfall some place along Florida's East Coast, possibly near Melbourne, late Monday.
Since computer modeling for the storm disagrees about Dorian's projected path after 48 hours, the NHC has predicted the storm will go between the northern route forecasted by the GFS model (Florida/Georgia line area), and the Euro model's more southerly projected path (South Florida landfall).
Emergency Management officials urge all Floridians to continue monitoring the storm and have a disaster plan in place.
For more info visit: https://www.nhc.noaa.gov/prepare/ready.php#planact