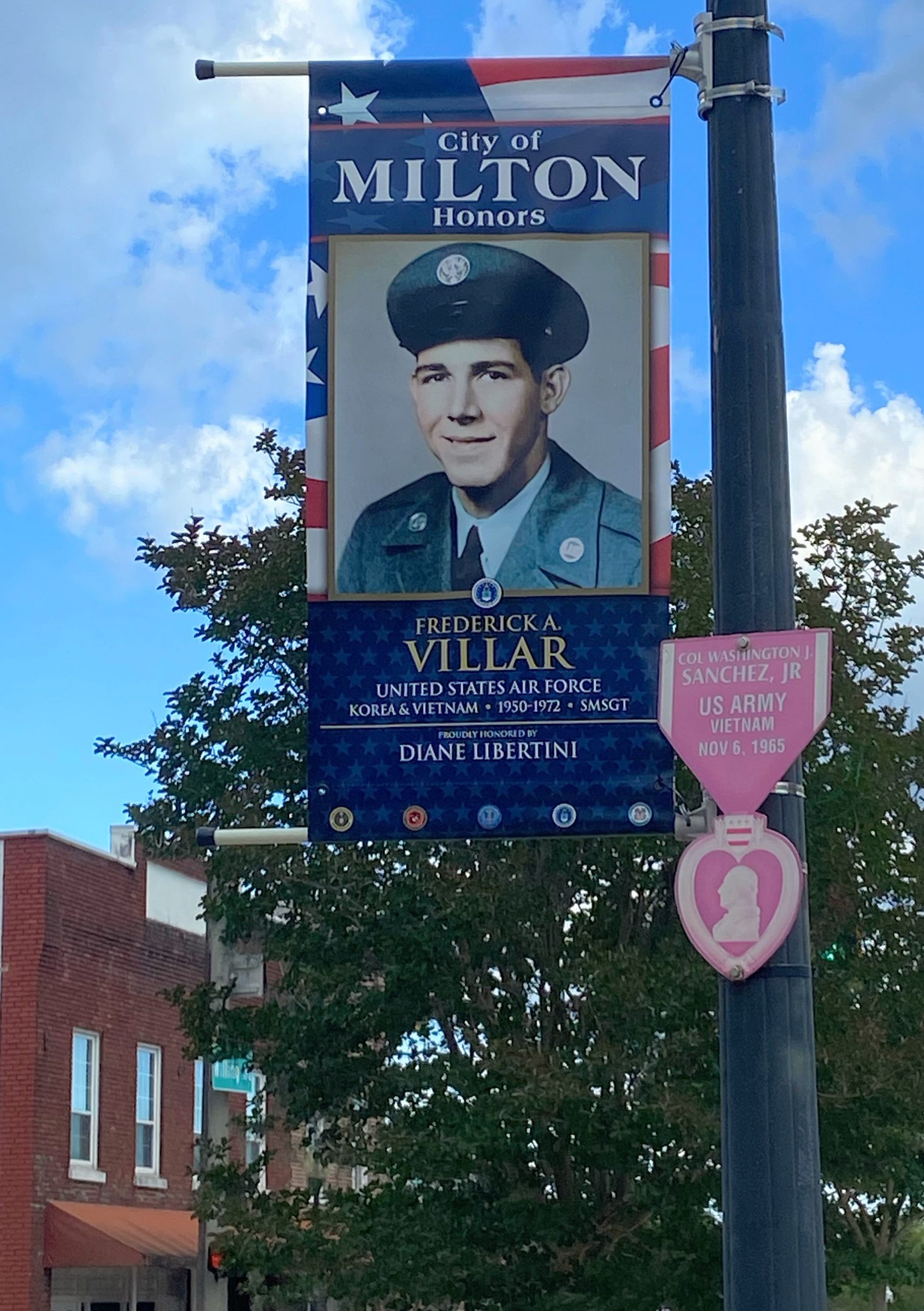 A local member of the Daughters of the American Revolution brought forth an idea to create and display banners to honor the area's veterans.
It's an idea Rita Takeuchi, regent of the Milton-based Three Rivers Chapter of the Daughters of the American Revolution, brought back after visiting her home state of Ohio and seeing a similar tribute.
The chapter last summer brought the idea to the City of Milton, which approved the Veterans Tribute Banner project.
The banners are customized by a Florida-based company to honor a veteran and include details about their service with a photograph on the front. The back of each banner reads, "To All Of Our Honored American Veterans, Thank You."
The banners were installed prior to Memorial Day and will remain up through Veteran's Day.
"The mission of the Daughters of the American Revolution is historic preservation, education and patriotism. So any time there is an opportunity to remember and honor our veterans, that's something that's at the very heart of what we do," Takeuchi said.
Takeuchi expressed interested in making the display an annual event if the City would approve it.
"We've had a tremendous response," Takeuchi said.
For more information, contact Takeuchi at Srtake@bellsouth.net.