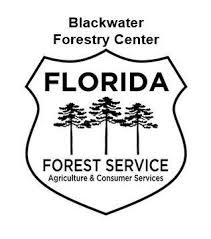 Officials with the Florida Forest Service's Blackwater Forestry Center are suspending burn authorizations for Escambia, Santa Rosa and Okaloosa counties effective immediately. This measure only applies to burns requiring authorizations from the Florida Forest Service such as large piles burns and acreage or broadcast burning. This is not a burn ban.
Continued dry weather and an increase in fire activity locally and throughout the state factor into this decision. Conditions will be assessed daily, and authorizations will resume once those conditions improve. Residents are asked to refrain from any outdoor burning until the area receives significant rainfall.
The peak of Florida's year-round wildfire season is drawing near, learn more about protecting yourself and your family from the risk of wildfire by visiting FDACS.gov/FLForestService and clicking the "For Communities" link.
The Florida Forest Service, a division of the Florida Department of Agriculture and Consumer Services, manages more than 1 million acres of state forests and provides forest management assistance on more than 17 million acres of private and community forests. The Florida Forest Service is also responsible for protecting homes, forestland and natural resources from the devastating effects wildfire on more than 26 million acres. Learn more at FDACS.gov/FLForestService.