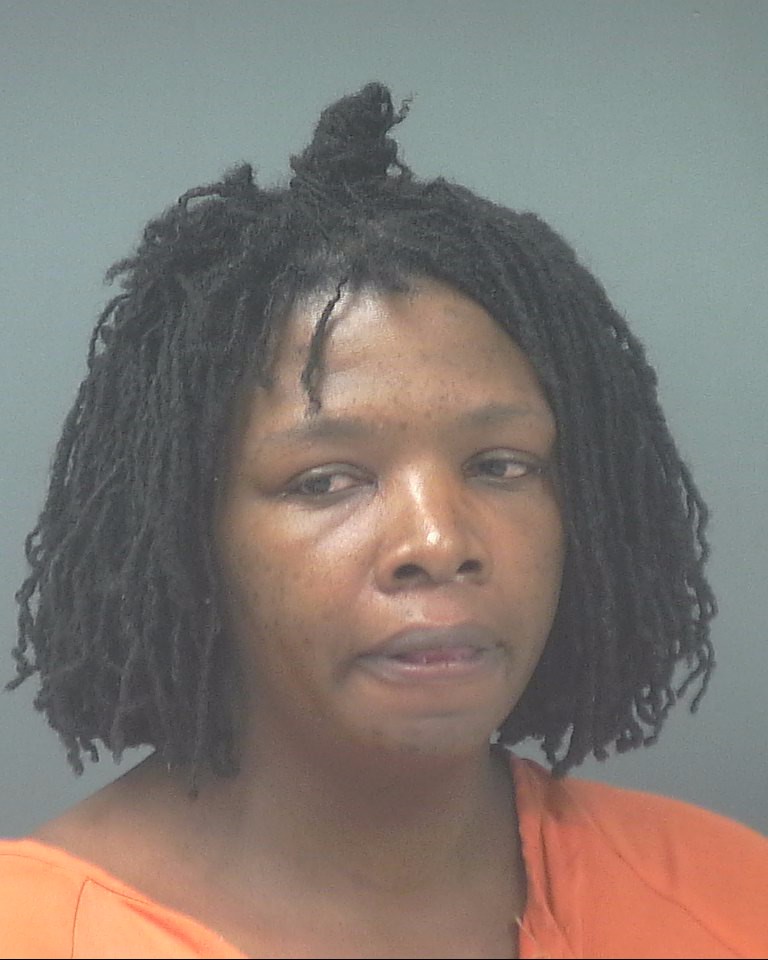 A Gulf Breeze police officer was shaken up Saturday after a criminal trial attorney from Lakewood Ranch, Fla., who represents DUI suspects, hit an officer head on during a drunken high-speed pursuit down U.S. Highway 98 in the middle of the day.
Terra Carroll, who has an law office based out of Lakewood Ranch, was slapped with numerous felony and misdemeanor charges from the high speed chase including: DUI, Fleeing and Eluding Police, Resisting an Officer Without Violence, Aggravated Battery on a Police Officer, Reckless Driving and Assault on a Law Enforcement Officer.
According to Carroll's arrest report, several motorists called 9-1-1 at around 1:30 p.m. that day to report a Jeep Compass driving erratically down Hwy. 98 in Navarre near Edgewood Drive.
Motorists reported seeing the driver passing vehicles in turn lanes and driving through the grass medians to pass vehicles westbound.
A Santa Rosa County Sheriff's deputy was able to catch up to the vehicle, being driven by Carroll, and followed it as it drove at speeds near 80 mph in a 45 mph zone. The officer attempted to pull Carroll over, but the arrest report indicated the lawyer would not stop her vehicle and continued to drive dangerously. As the officer attempted to pull over Carroll, the report indicated she was driving through the grass medians and in turn lanes to pass other vehicles as she drove westbound.
Eventually, the pursuit made its way into the city limits of Gulf Breeze where Gulf Breeze Police officers joined the chase.
The report indicated that when the pursuit got into Gulf Breeze proper, the traffic became very heavy. In an attempt to pull away from law enforcement, Carroll crossed into eastbound traffic and drove into oncoming traffic.
As soon as she pulled into head-on traffic, the report indicated she struck a GBPD cruiser head on. The pursuit lasted a total of 11 miles.
When the pursuit ended, both Gulf Breeze Police and SRSO officers ordered Carroll to exit her vehicle, and she would not comply. Eventually, officers had to break the windows of her SUV and pulled her out onto the ground and handcuffed her.
When officers pulled Carroll out of her vehicle, the report indicated that her SUV began to roll backwards and it struck a GBPD officer and SRSO deputy. Eventually, law enforcement officers were able to put the vehicle in park and cleared the scene.
The report indicated that when officers were able to put her in handcuffs Carroll was "chanting repeatedly and illegibly" and refused to answer any questions.
When officers put her into a patrol vehicle to take her to Santa Rosa County Jail, the report indicated that she stopped "chanting" at one point and told them to call a state representative for her, and then she continued chanting randomly.
Carroll refused to submit to a Breathalyzer, according to her arrest report.
She was later booked into Santa Rosa County Jail where she remains in jail with $110,000 bond.
According to her website, the attorney represents DUI suspects, habitual traffic offenders, probation charges and other criminal cases.