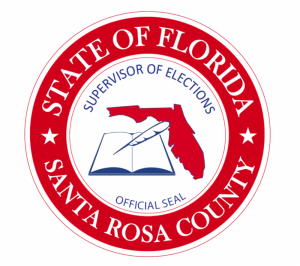 Early voting for the November 3 General Election in Santa Rosa County will start October 19 and end October 31.
Drop boxes will also be available from 7 a.m. until 7 p.m. at these locations during Early Voting hours.
Main Elections Office (Behind McDonalds on Highway 90, Milton)
6495 Caroline St., Suite "F"
Milton, FL 32570-4592
South Service Center
(1 block east of the Zoo on Highway 98)
5841 Gulf Breeze Pkwy. (Highway 98)
Gulf Breeze, FL 32563
Tiger Point Community Center
1370 Tiger Park Ln.
Gulf Breeze, FL 32563
Pace Community Center
5976 Chumuckla Hwy.
Pace, FL 32571
Santa Rosa County Auditorium
4530 Spikes Way
Milton, FL 32583
Navarre Community Gym
8840 High School Blvd.
Navarre, FL 32566
Voters may also vote or drop off their ballot at the polls on Election Day, which is Tuesday, November 3.