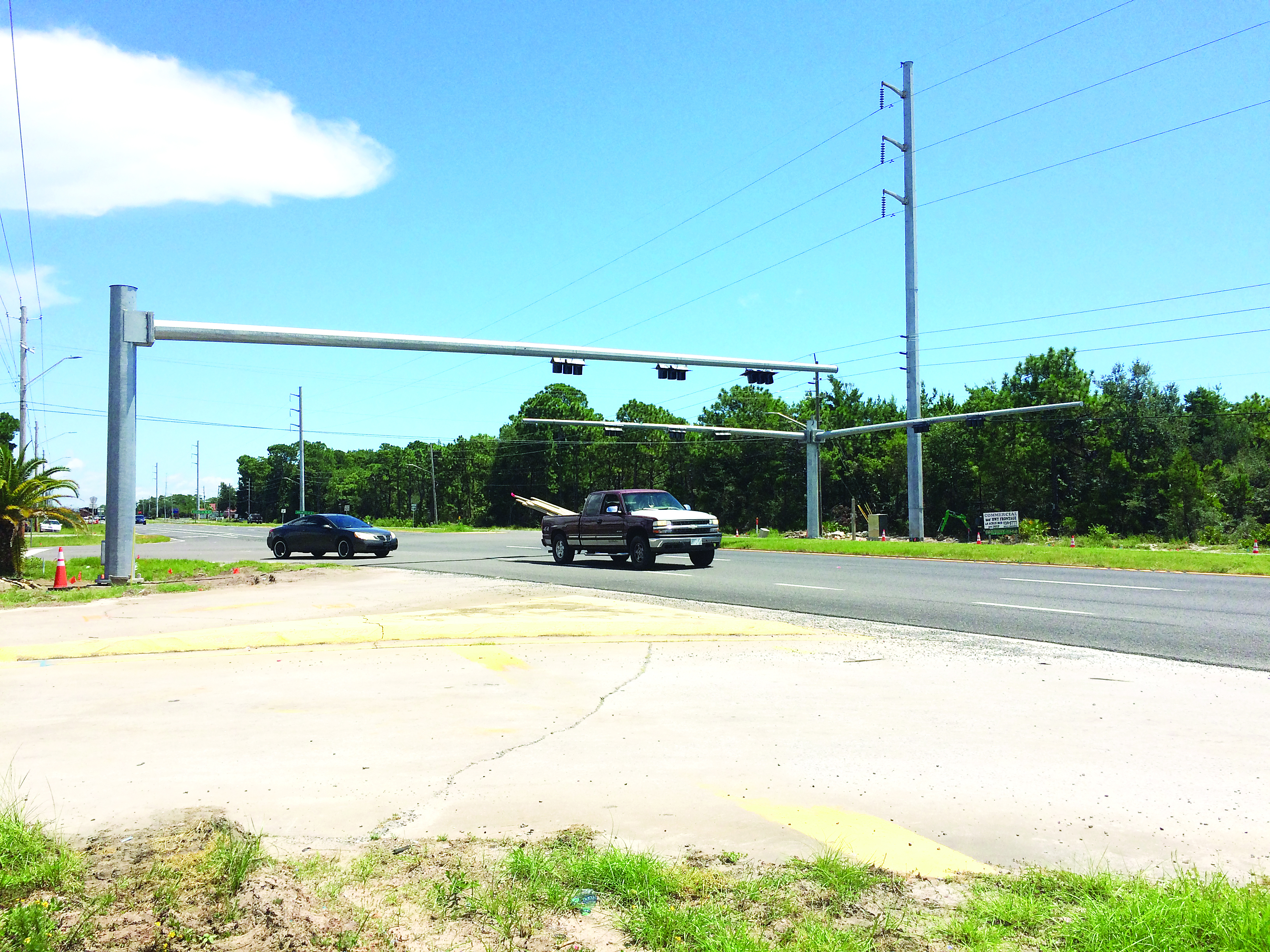 Crews with Ingram Signalization are wrapping up work on the new traffic signal at the intersection of U.S. Hwy. 98 and East Bay Boulevard in Gulf Breeze.
According to Florida Department of Transportation spokeswoman Tanya Branton, the lights are expected to go into "flash mode" soon, and after that, will be turned on permanently.
"They're anticipating it will be up and running by the end of September," Branton told South Santa Rosa News. "They should have them in flash mode within a couple of weeks."
Crews extended the length of the turn lane on westbound Hwy. 98 turning left onto East Bay Boulevard as part of the project.