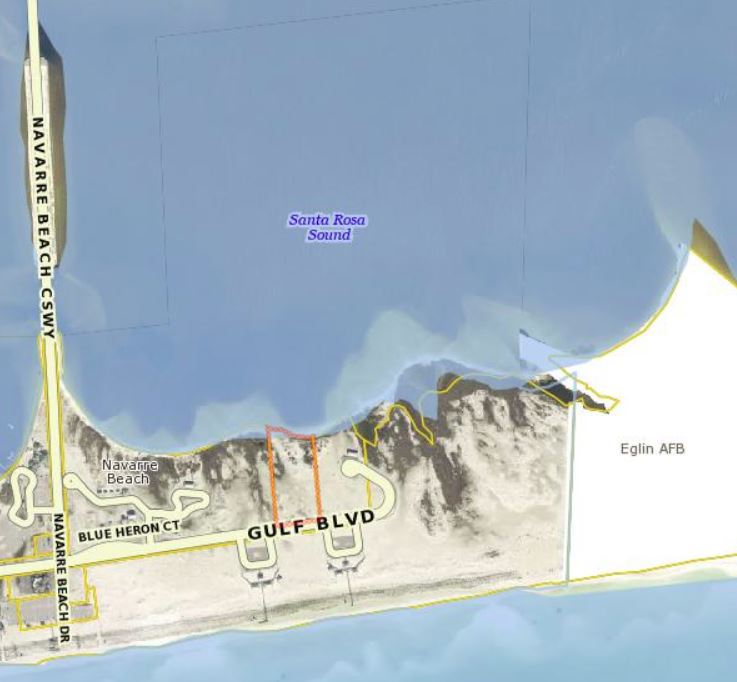 The Trust for Public Land's effort to preserve a vacant, privately held 5.74-acre parcel located inside Navarre Beach Marine Park has failed for a lack of funding, Santa Rosa County Commission Chairman Bob Cole announced this morning.
"I received a letter from Liberies Law Firm," Cole said at the beginning of the May 21 commission committee meeting, stating he felt the item should be read into public record.
Cole noted the Liberies firm represents Shoreline Developers, LLC, a corporation which owns the vacant commercial property.
"The principals for the Trust for Public Land was unable to secure funding," Cole read.