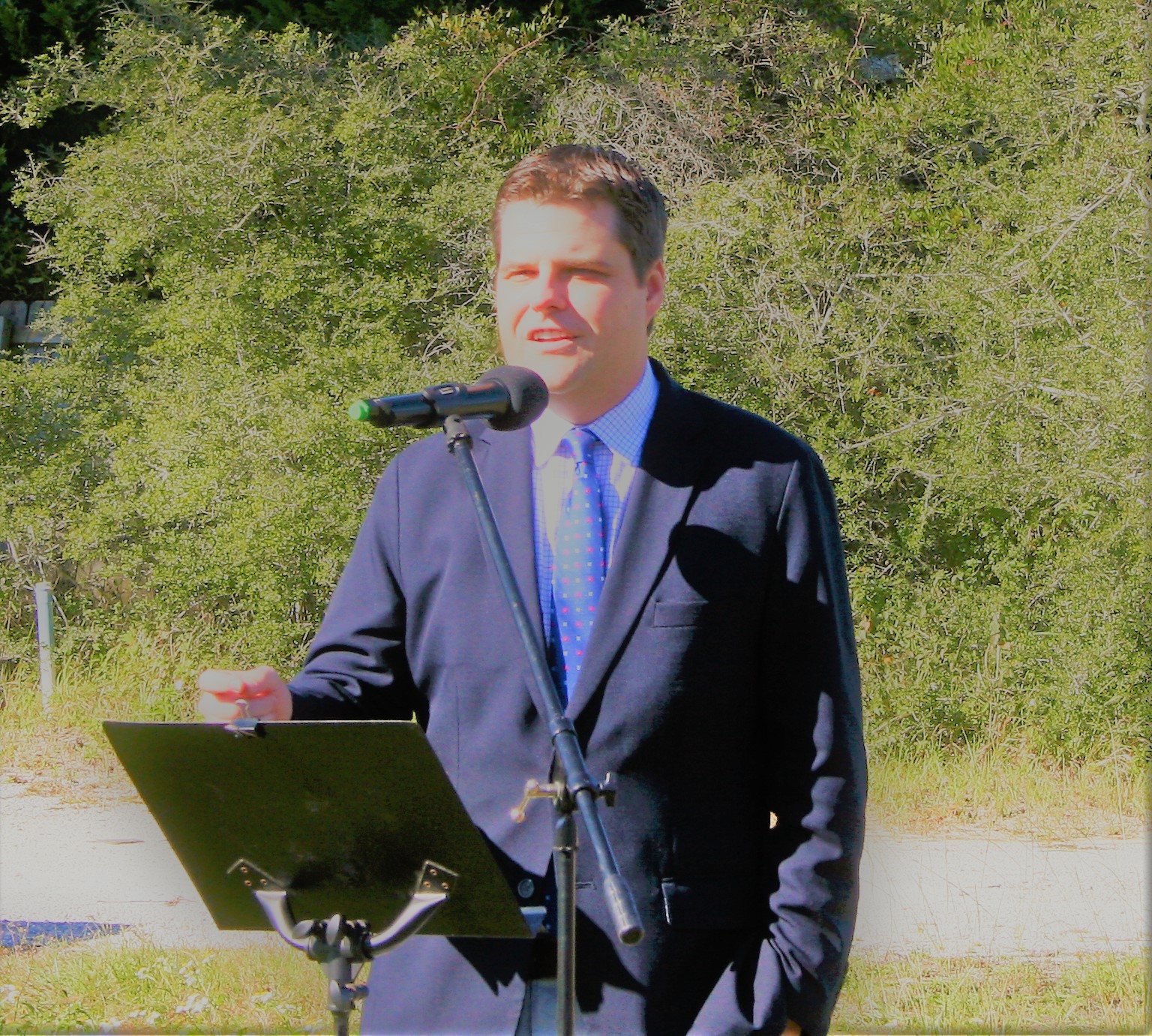 U.S. Congressman Matt Gaetz (FL-01) and Senator Marco Rubio (R-FL) issued the following statement declaring victory over Air Force Secretary Heather Wilson's announcement earlier today to base a squadron of F-35A additional Joint Strike Fighters at Eglin Air Force Base in Florida's First Congressional District. This decision will bring 500 additional military personnel members to Northwest Florida, including pilots, flight instructors, and military contractors.
Congressman Gaetz and Senator Rubio issued the following statement in response:
"President Trump and Air Force Secretary Wilson have once again proven their deep and abiding commitment to the United States Armed Forces, especially in Northwest Florida. Senator Rubio and I are deeply pleased today to announce that Eglin Air Force Base will be receiving an additional F-35A squadron – and with it, bringing over 500 additional military personnel members to our district. Eglin Air Force base has the capability to house, train, and equip our next generation of F-35A pilots. This is a tremendous victory for Florida's First Congressional District, and we stand proud to have them flying through our skies in Northwest Florida," Congressman Gaetz said.
"I welcome the decision by the Air Force to make Florida's Eglin Air Force Base home to two F-35A squadrons," Senator Rubio said. "My highest priority is ensuring the men and women who proudly and bravely serve our country have the tools they need to succeed. As we continue to take steps to rebuild our armed forces, ensure readiness, and modernize our equipment, I remain committed to ensuring the Air Force has the aircraft inventory necessary to compete with a near-peer adversary such as Russia or China."
In response to the announcement, senior military advisors to Congressman Gaetz's office offered the following support:
"We thank the Congressman for his continued efforts in supporting the military mission in Northwest Florida. The addition of another F-35A squadron will make good use of the infrastructure already in place at Eglin Air Force Base," said Col. Jim Heald.
"Congressman Gaetz consistently keeps the military's interests in mind. The economic impact of having an additional F-35A training squadron in Northwest Florida is substantial. The increased training capacity at Eglin Air Force will without a doubt increase the lethality of our Air Force," said Lieutenant General Bradley A. Heithold.
"The addition of another F-35A training squadron to Eglin Air Force base is a smart move for the Air Force. I commend Rep. Gaetz for his work on this decision and look forward to the expansion of the F-35A mission out of Northwest Florida," said Lieutenant General Gordon E. Fornell.