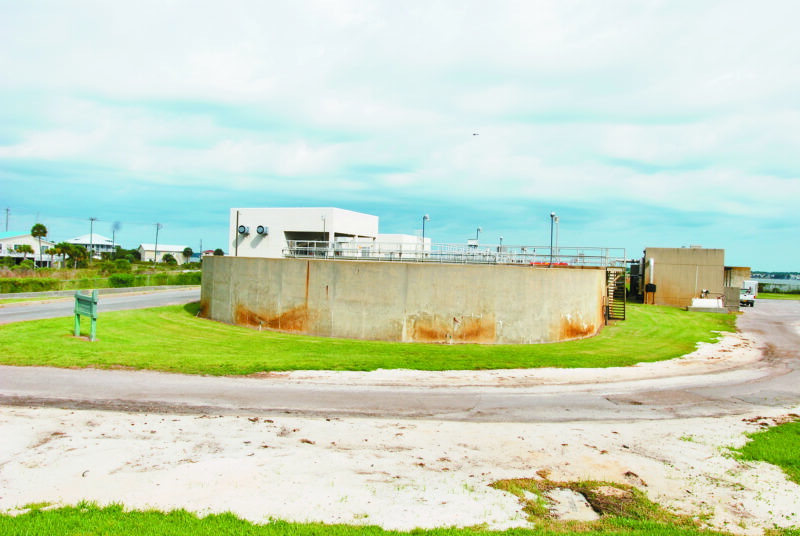 After nearly three decades in the works, a plan to stop the discharge of treated effluent into Santa Rosa County is coming to fruition.
Since the late 1990s Santa Rosa County has worked to find an alternative discharge for effluent from the Navarre Beach wastewater treatment facility (WWTF).
A proposed 200-acre lease site located north of the Holley community on land owned by Eglin Air Force Base was previously identified as a suitable location for Rapid Infiltration Basins for disposal of effluent from the Navarre Beach WWTF, Holley-Navarre WWTF, and South Santa Rosa Utilities WWTF.
Negotiations with Eglin were resumed in 2016 based on the effluent disposal needs of both Navarre Beach and Holley Navarre, and Eglin has since completed an update to the related environmental assessment and environmental baseline survey.
Now Eglin is offering a 25-year lease for a lump sum payment of $210,000 or annual payments of $28,800 — subject to an annual increase of 2 percent.
Payment of the lease would be funded from Navarre Beach Enterprise Fund.
Santa Rosa County Commissioners will discuss approving the lease during their July 9 commission meeting, which will take place starting at 8:30 a.m. at the County Administrative Complex, located at 6495 Caroline Street in Milton. The meeting will also be available for live streaming or replay via www.santarosa.fl.gov.