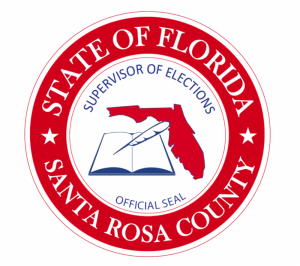 The Santa Rosa County Supervisor of Elections Office will be closing at 12 p.m. on October 9, 2018 in order to prepare for Hurricane Michael.
The closure will affect the voter registration deadline. In Florida, registration books close 29 days prior to an election.
Due to the office closing early, paper voter registration applications for the 2018 General Election will be accepted on the next full business day the office is open.
Voter registration applications can be submitted online at www.votesantarosa.com. The deadline to accept online voter registration applications will remain 11:59 p.m. October 9, 2018.
Address changes can be made after the books close. If you are unsure of your registration status, visit VoteSantaRosa.com and click on "My Registration Status."
Early Voting begins October 22 in Santa Rosa County.
Anyone with questions should call the Elections Office at 983-1900.