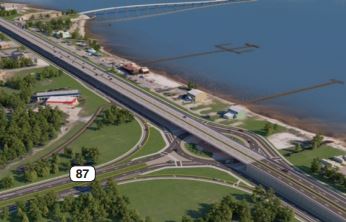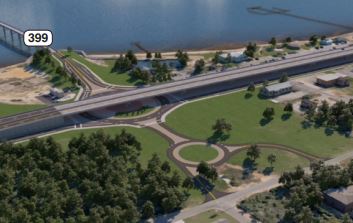 The Florida Department of Transportation (FDOT) is hosting two public meetings October 24 and 26 in Navarre to discuss alternatives related to the planned U.S. 98 widening and enhancement project, including the use of elevated lanes in Navarre.
The meetings will provide the opportunity for interested persons to review the proposed improvements and provide input. There will be no formal presentation; maps, drawings, and other information will be on display. FDOT representatives will be available to discuss proposed improvements, answer questions, and receive input.
FDOT is currently studying the existing roadway and community needs and developing conceptual plans to meet future capacity demands for the roughly 24-mile stretch between Portside Drive in Gulf Breeze to Mary Esther Boulevard in Okaloosa County.
In the Navarre area, the FDOT is considering interchanges at Hwy. 87 S and Navarre Beach Causeway where the U.S. 98 through traffic will travel on an elevated roadway.
Access to Hwy 87 S and Navarre Beach Causeway as well as to local businesses and residential properties will use parallel frontage roads adjacent to each side of the U.S. 98 elevated lanes.
At the S.R. 87 and S.R. 399 overpass locations, the FDOT is considering both traditional signalized intersections and non-signalized roundabouts.
The study will investigate the following:
• Widening U.S. 98 to six lanes throughout the project limits;
• Improving the efficiency of intersection operations;
• Adjustments to median openings and turning lanes
• Improving safety with access management features;
• Providing interchanges at S.R. 87 and S.R. 399; and
This study will also evaluate roadway safety, access management features, the efficiency of intersection
operations, and bicycle and pedestrian facilities along the corridor.
The meetings will take place from 5:30 – 6:30 p.m. on October 24 and 26 at Navarre Conference Center, located at 8700 Navarre Parkway.
Input can also be emailed by November 6 to Sherry.Alaghemand@dot.state.fl.us or phoned in to (888) 638-0250 ext. 1510.