James Bartee is a loan officer working with the Cheryl Douglas Team at Movement Mortgage. He's a veteran based in Navarre, so he can work with you to find the right loan for your needs!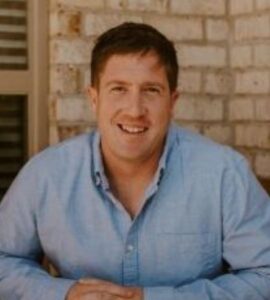 James Bartee
NMLS ID: 2191113
State License #FL-LO95671
What sets Movement Mortgage apart from other lenders is underwriting is performed up front, with an aim to be out of underwriting within 6 hours, so you don't get surprises or hassles during processing.
Don't worry if you don't have a lot of money for a down payment! Movement has several low down payment loan options you can see if you qualify for – even as low as 0%. A few that may be right for you include:
• FHA loans, if you need flexible options
• Fannie Mae HomeReady, for those with low-to-moderate income
• USDA loans, for living in rural areas with 0% down
• VA loans for our veterans and service members with as low as 0% down
"As your loan officer, backed by Movement Mortgage's teams and resources, your perception of the home-buying process will be changed for the better," says James. "Whether you're buying, selling, refinancing or building your dream home, there's a lot riding on your choice in a loan professional. I have the knowledge and experience to help you explore financing options in a way that's simple and straightforward."
Ask me about Movement's renovation loans, which allow for purchase and renovation costs.
We also can assist if you're a long-time, eligible homeowner who would like to utilize your built-up home equity! Values have been rising, and I can help you find out how much equity you have amassed. You may qualify for a cash out refinance loan.
Additionally, we also offer reverse mortgage options to qualified borrowers 62 or older. A reverse, or Home Equity Conversion Mortgage (HECM), allows borrowers to tap into their home's value and possibly become more financially secure to maintain quality of life through retirement.
Together, let's take a look to see the loans for which you qualify! Please feel free to give me a call at (850) 860-1993 or send me an email at james.bartee@movement.com to discuss your options or set an appointment at the office. You may also visit my website at http://lo.movement.com/james-bartee to start your application right away!
The website also features helpful tools like affordability, refinance and mortgage payment calculators. Plus, there is a frequently asked question webpage covering down payments, pre-approvals, credit scores and more!
Simple, quick and stress free. The way moving should be.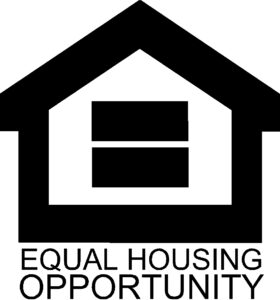 While it is Movement Mortgage's goal to provide underwriting results within six hours of receiving an application, process loans in seven days, and close in one day, extenuating circumstances may cause delays outside of this window. FL-LO95671 | Movement Mortgage, LLC supports Equal Housing Opportunity. NMLS ID# 39179 (For licensing information, go to: www.nmlsconsumeraccess.org) | 877-314-1499. Movement Mortgage, LLC is licensed by CA Department of Business Oversight under the FL # MLD1360. Interest rates and products are subject to change without notice and may or may not be available at the time of loan commitment or lock-in. Borrowers must qualify at closing for all benefits. "Movement Mortgage" is a registered trademark of the Movement Mortgage, LLC, a Delaware limited liability company. 8024 Calvin Hall Rd, Indian Land, SC 29707.