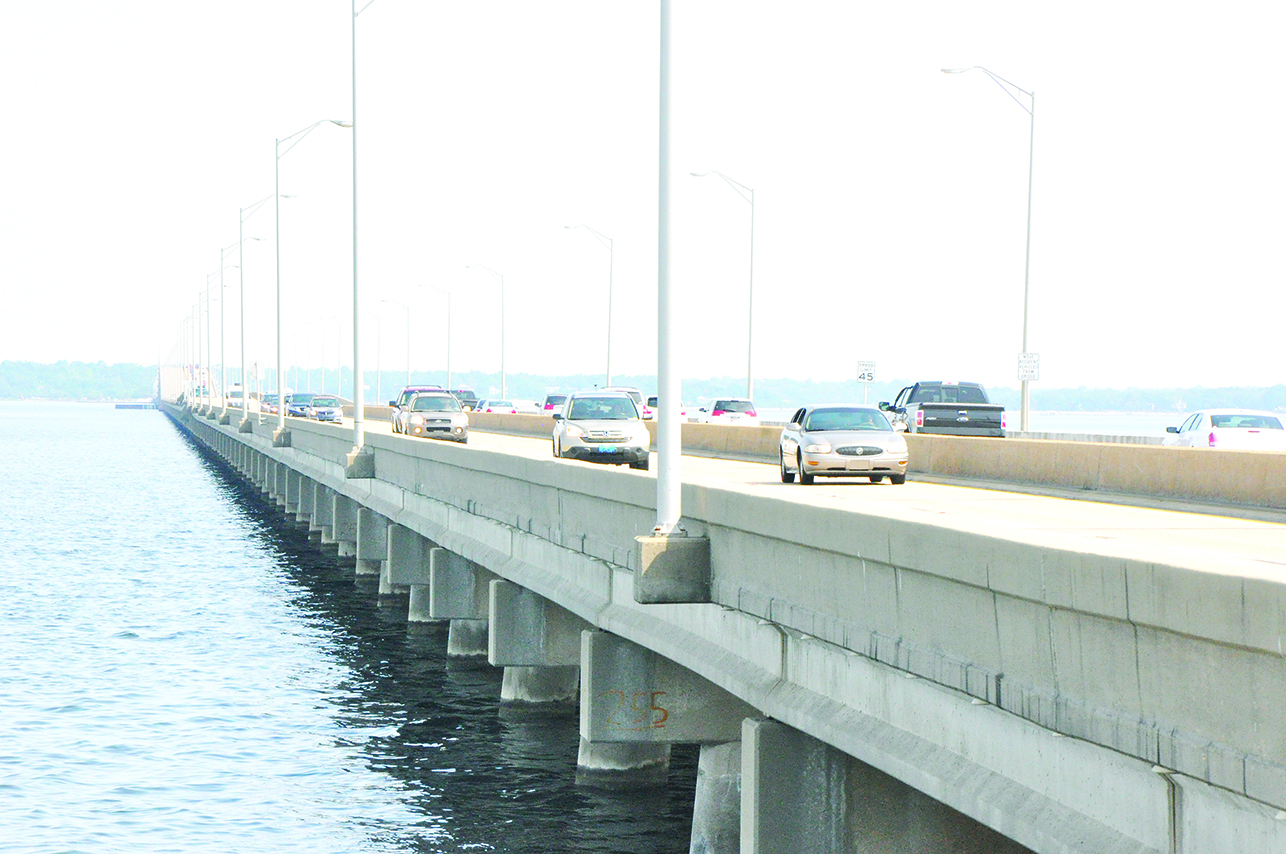 Proposed design plans for the new Pensacola Bay Bridge will come out of hiding next month, giving the public the first glimpse of what the new 3-mile structure could look like.
The Florida Department of Transportation confirmed last week that the plans would be unveiled at a meeting on July 7 in Chipley. But after hearing word that the meeting was being held in Chipley, Senator Greg Evers reached out to FDOT urging the state department to hold the meeting in Milton. FDOT later changed the venue location from Chipley to Milton, per his request.
Evers also urged the agency to allow the public to come and comment on the construction elements and give feedback on the selection process before a final decision is made by the FDOT selection committee.
At the meeting, the public and the selection committee will get a chance to see what the construction firms submitted as their vision for the bridge. But the selection committee will still have to choose a firm.
Following the meeting on July 7, the selection committee will have two weeks to select the construction company for the $500 million project.
Originally, the meeting was only supposed to host the selection committee and was open to the public, just not to public comment. Eventually Evers made the push to get FDOT to host the meeting locally, and to allow public comment and participation.
The meeting announcement came only a week after the City of Gulf Breeze discussed a Florida-Alabama Transportation Planning Organization vote at their Executive Committee meeting.
The resolution (Resolution 16-05), which was approved unanimously by the TPO board, urged FDOT to allow the public to have more say in construction projects.
The Public Participation Plan, as the TPO called it, will urge FDOT to help inform the public, include the public and involve the public in construction and design plans for future projects, including the bay bridge project.
The now public meeting will take place at the Milton Department of Transportation Operations Center Office located at 6025 Old Bagdad Highway in Milton.
The meeting is slated for 10:30 a.m.
The next step of the process is on July 18 where the Selection Committee will meet and determine the intended award of the winning bid for the construction of the bridge. Time for the selection committee meeting has yet to be announced. Thanks to Evers, both the July 7 meeting and the July 18 meeting will be open to the public.