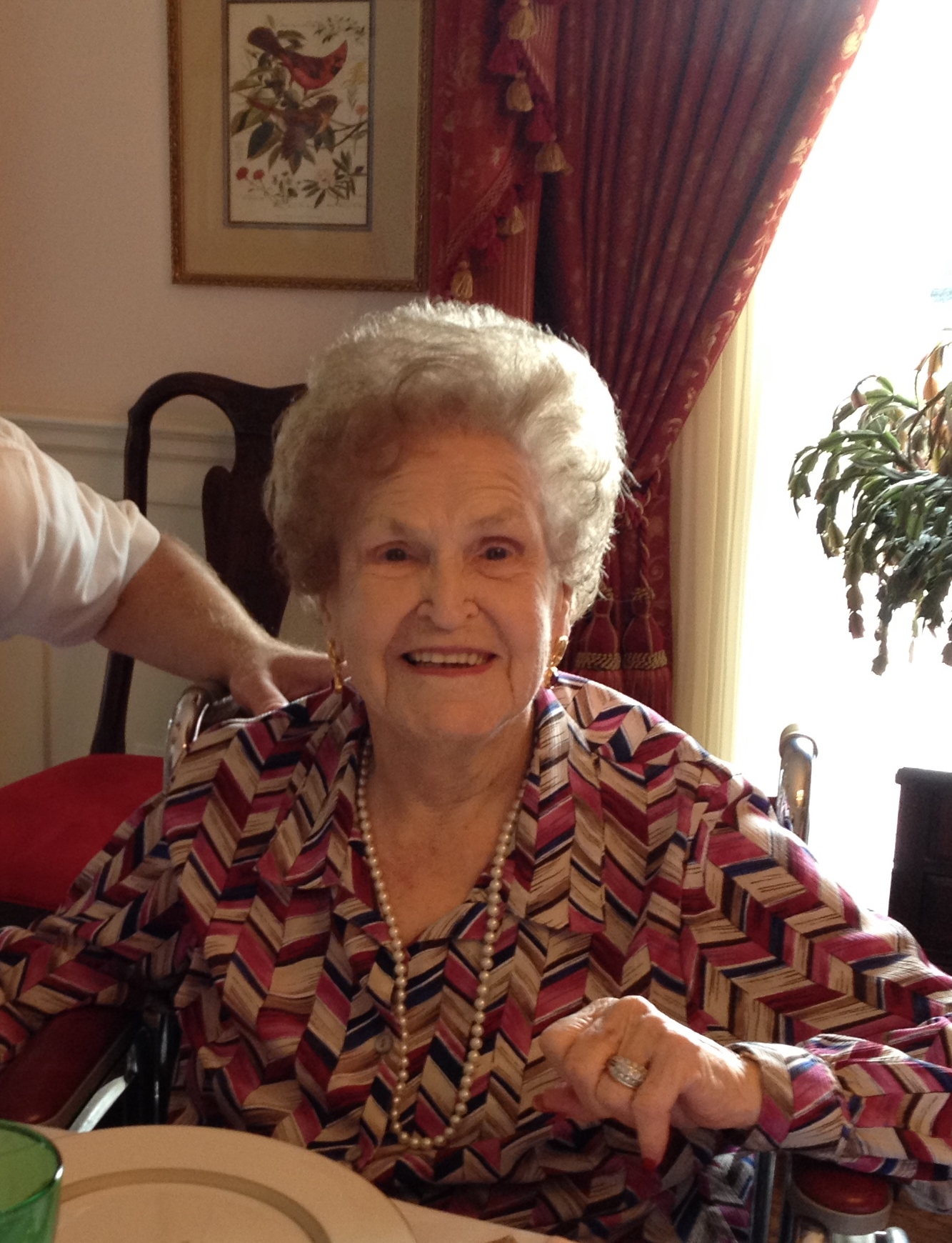 Jewell Wells Golden, a native of the Holley-Navarre area who in 1974 was named Florida's Mother of the Year, will be celebrating her 105th birthday on Easter.
Jewell Frances Wells was one of eight children born to William Jasper and Lovie Wells. Because there was no school in the Holley-Navarre area at the time, her father sent her to school in Jay, where she met her
future husband, the late Albert Golden.
She married Albert in 1931, and they shared more than 66 years together during which she excelled as a wife, mom, teacher, seamstress and bookkeeper.
The couple lived in Milton and had three children:

Katie Lou (Golden) Culpepper, Naomi Golden, and Curtis Albert Golden, who became the longest serving State Attorney in Florida's history.
Her granddaughter, Ginger Bouk, said the Goldens only had $1 when they married. But because of their hard work and entrepreneurial spirit they built a series of successful businesses, including
Santa Rosa State Bank, American Securities Bank, Milton Times newspaper, two radio stations, two cemeteries and several gas stations. The couple also amassed many real estate holdings and built the Church of the Living God in Milton.
In 1974, Mrs. Golden was selected as Florida's Mother of the Year, and Bouk said her grandmother is most proud of her family, which has grown to include 11 grandchildren and more than 40 great-grandchildren.
"She also still has a large extended family in the Holley-Navarre area which she has always cherished," Bouk said, pointing out that Mrs. Golden's long life "can be credited to a loving family and healthy lifestyle."