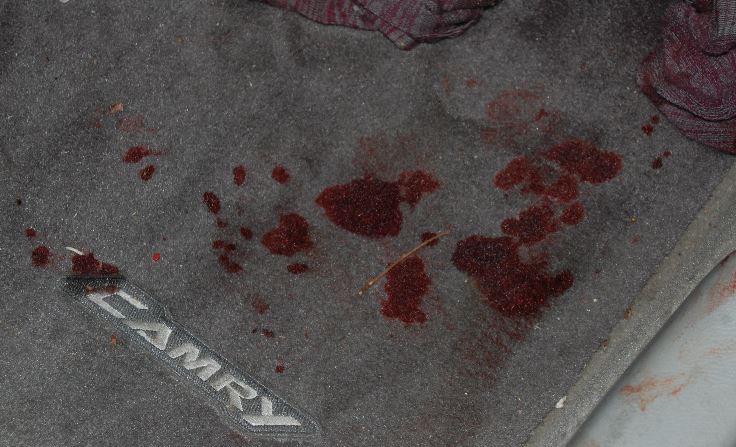 An OCSO K9 Handler and a pizza delivery worker were attacked and seriously injured by a pit bull outside a home in Mary Esther last night. Both victims required surgery for their injuries.
Deputies responded to 560 Brian circle around 8 p.m. Sunday night in response to a 19 year old pizza delivery worker being bitten by a pit bull. The homeowner says the dog ran from the back
yard, chased, and attacked the teen. A tourniquet was used to stop the bleeding. EMS transported John Wade to Fort Walton Beach Medical Center with extensive injuries to his lower leg and foot
that required surgery.
OCSO K9 Handler Deputy Cutler Petersen and another Deputy arrived to assist the homeowner in restraining the dog outside 541 Brian Circle. They got its harness and leash, however the dog pulled away from her and charged Deputy Petersen, who then deployed an entire can of pepper spray in an unsuccessful attempt to stop the attack.
In trying to get away from the charging dog Deputy Petersen tripped over a raised flower bed and the dog lunged at his head and neck area. Deputy Petersen covered his face with his arm and the dog bit down on his arm.
The other deputy tried to pull the dog off Deputy Petersen but it would not release. He then shot the dog multiple times. It died at the scene.
Deputy Petersen was taken to Fort Walton Beach Medical Center where he underwent surgery to repair his damaged arm.
A neighbor at the scene reported to the OCSO the dog had bitten previously and was "extremely aggressive".