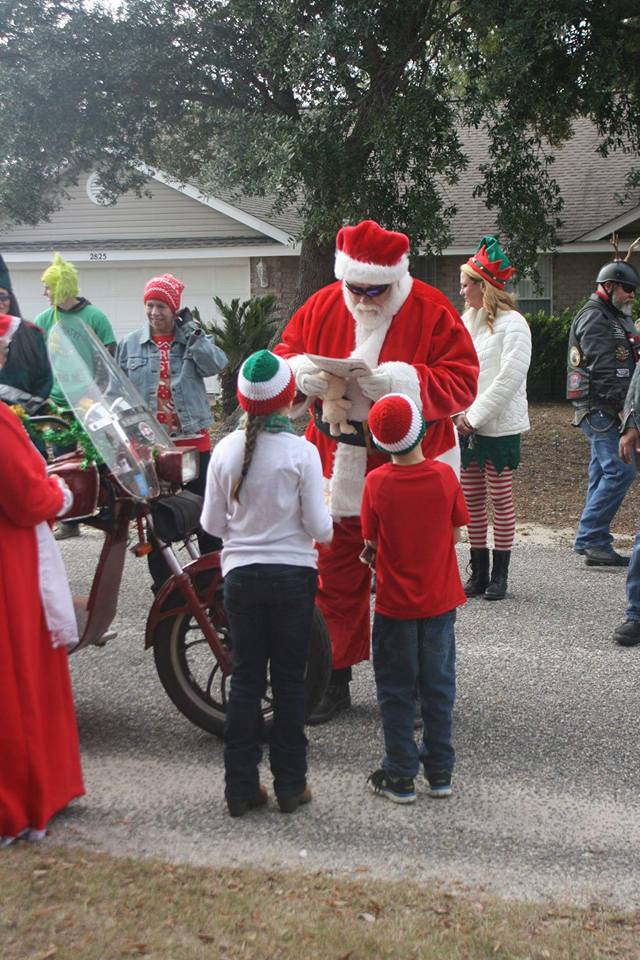 The American Legion Riders Post 382 in Navarre will host their 4th Annual "Riding for the Clause" events during the 2018 Christmas season, and the group is inviting requests from families in need of holiday assistance ahead of the festivities.
"We deliver presents to those that are less fortunate and special needs families within the local area," stated volunteer Jessica Otten. "I would like to get the message out to our local community that we are searching for families that need our help."
The American Legion Riders is a nonprofit organization which operates on donations raised during fundraisers throughout the year, and they will have several rides supporting the Navarre community, according to Otten.
The first ride will be a December 2 fundraiser. For a minimum $20 donation, Santa and his reindeer will visit children and drop off a gifts provided by the parents. Money collected from the fundraiser will go toward buying toys and gifts for underprivileged and special needs children in the local area.
Starting December 8, Santa and his reindeer will begin rides to deliver gifts to families in need. Those rides are planned for December 8 and 9 — and possibly December 15.
Families wanting to schedule a December 2 Santa visit or families in need of holiday assistance should contact Jessica Otten at jotten2141@hotmail.com or visit American Legion Post 382, located at 1850 Luneta Street in Navarre.
The group is also seeking local support of the effort, and tax-deductible donations of cash or unwrapped toys and gifts are also being accepted at Post 382. Additionally, volunteers are also available to pick up donations.