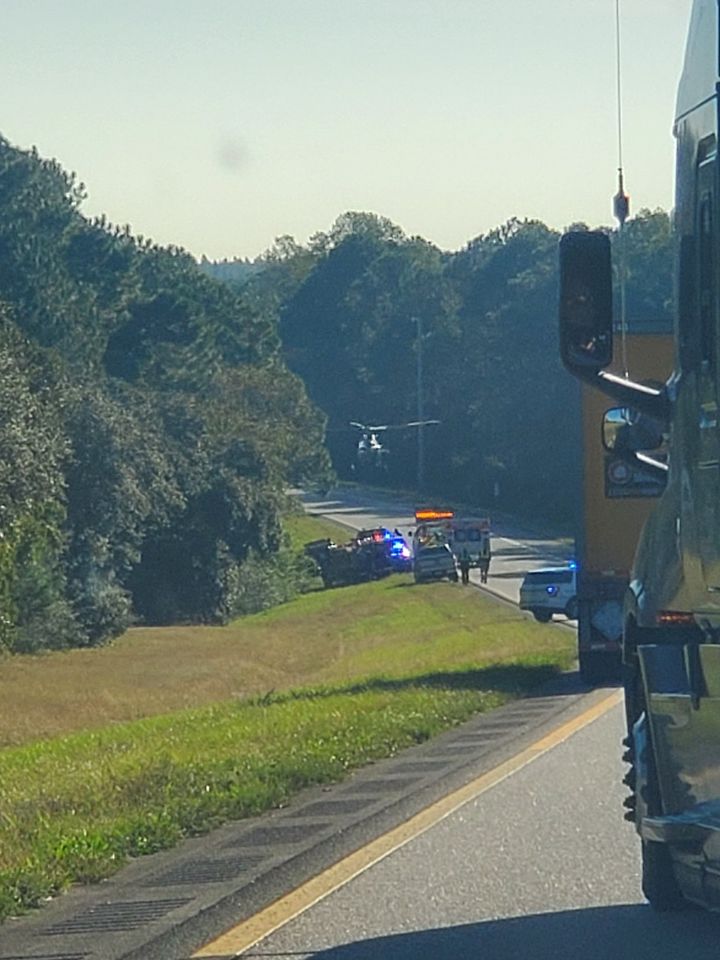 The Florida Highway Patrol reports that around 7:50 a.m. this morning a passerby observed an unknown object, and called 911. It turned out to be an overturned vehicle with a critically injured driver and dead passenger – both of whom had been trapped inside since Sunday. Police had been searching for the duo since Sunday when they were last seen returning home from Milton, where they picked up a wheelchair ramp.
The preliminary investigation determined that a 2007 red Kia Sportage was towing a dual-axel utility trailer and traveling eastbound on SR-8, Sunday, October 11, at an unknown time.
FHP says the vehicle lost control, and traveled into the thick wooden center median around mile marker 34 in Mossy Head, just east of Crestview. During such time, the vehicle overturned and came to final rest on the driver's side with both occupants entrapped within the vehicle.
The 65-year-old female driver sustained critical injuries, and the 81-year-old female passenger sustained fatal injuries. Both women were listed as from Wewahitchka, Florida.
Per FHP this is an on-going investigation.